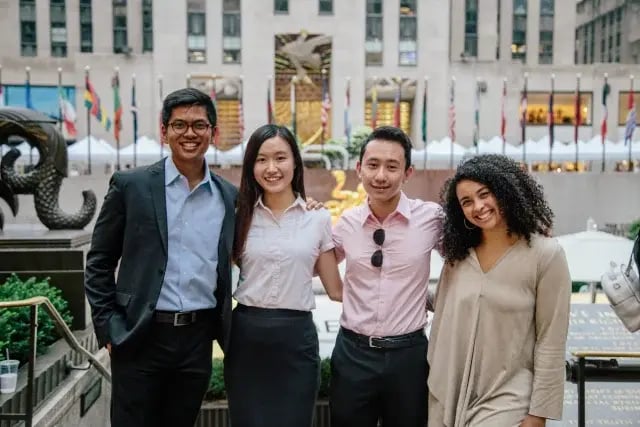 PR Internships in New York
Completing a PR internship in New York is a smart choice for anyone looking to break into the competitive public relations industry.
New York is the media capital of the world. Internships in PR in New York are therefore the perfect way to find out what it's like to work in this sector. They give you the opportunity to attend press events and rub elbows with experienced industry professionals.
The city is home to some of the biggest and most influential newspapers, publishing houses, record companies, and television studios on the planet. It's the ideal place to complete your PR internship, no matter which area of public relations you are interested in.

Our alumni have interned at 3,000+ organizations including: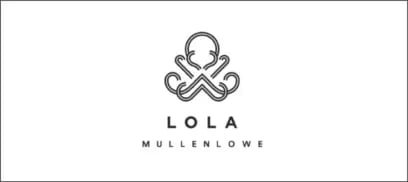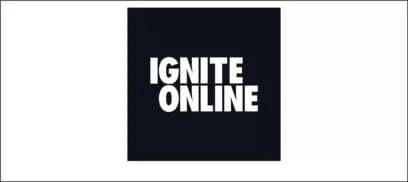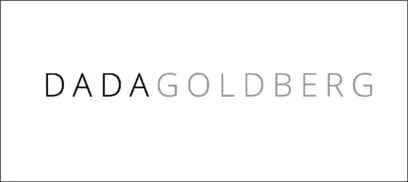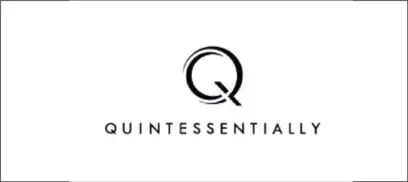 Responsibilities at PR internships in NYC may include: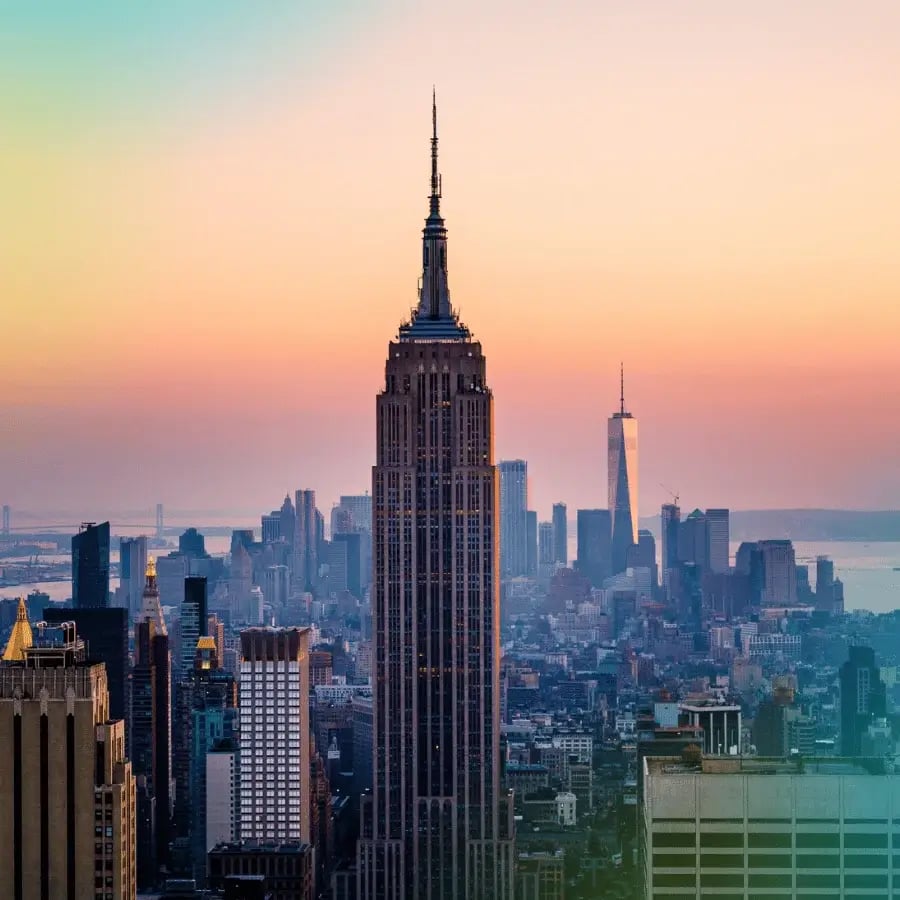 Typical roles for PR internships in New York
Here are a few examples of roles that our PR interns in New York have taken on before:
Media Relations

The media is one of modern life's most powerful forces. As a media relations intern, your main responsibility will be to support the existing team by researching new contacts and current affairs stories. You may also be given the opportunity to draft press releases and social media posts.

Marketing & Communications

Marketing & Communications roles are hugely diverse, and an internship in this field will expose you to many key aspects of PR work. Over the course of your internship, you may be asked to handle press calls, assist at events including PR launches or produce copy for different social media channels.

Public Affairs

If you have excellent communication and interpersonal skills – plus a little creative flair – you are all set for a career in Public Relations. Public affairs interns are often assigned to multiple client accounts at once, plus you might be asked to support the PR team with their new client strategy. Specific tasks can include preparing client proposals and media materials, researching client products, and contributing to media target lists.

Copywriting

Copywriters are responsible for producing persuasive text for social media and print advertisements, blog posts, and press releases. As a copywriting intern, you will learn how to come up with ideas and research stories, write engaging copy as per your client's tone of voice, and pitch your final article to national and international news outlets.
Join our 15,000+ global alumni network
Watch the internship experience below from some of The Intern Group alumni to see what a PR internship will be like for you.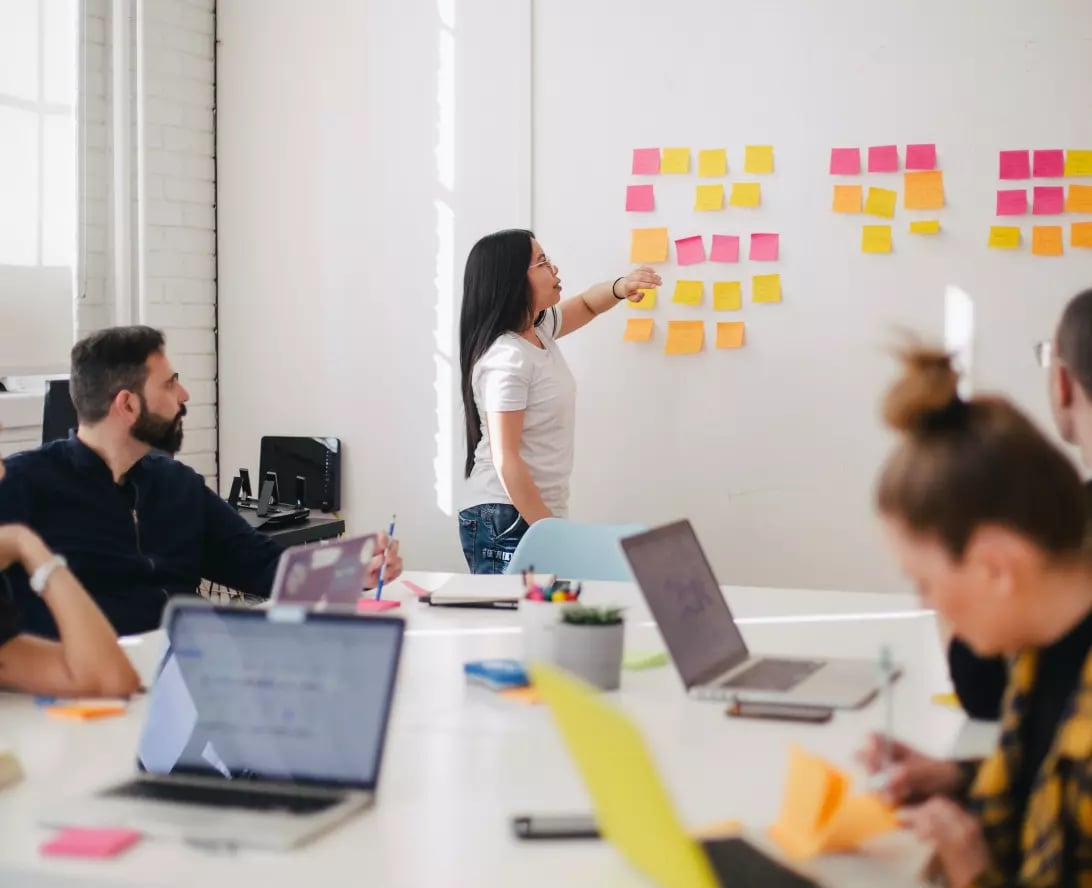 The PR industry
If you possess good verbal and written communication skills, enjoy working with people, and are highly organised, you should really consider pursuing a career in PR. With these skills and attributes, you are well-placed for success in a media or public relations role.
Internships in PR in New York can help students, who are unsure of their future career path, to make up their minds. With opportunities available in media, communications, public affairs, and more, New York is the ideal location in which to gain industry insights and start developing the skills you'll need in your future career.
Learn more about our PR internships in New York
Our PR internship program in New York gives you the opportunity to live and work like locals. New York is the place to go if you want to make influential media connections. Our PR interns are placed with top-tier organizations, and get to experience what it's like to live and work in the city that never sleeps. Learn more about our New York Internship opportunities here.
Apply online

Complete our simple application form and tell us about your passions, qualifications, and experiential requirements.

Interview

If your interview is successful, confirm your enrollment with a tuition deposit.

Secure your internship

Collaborate in the internship placement process & accelerate your career.