Internships in Hong Kong
Internships in Hong Kong offer the ideal way to launch your career, enabling you to experience comprehensive professional development and cultural immersion. We are proud to partner with top organizations to offer internships in China in a range of career fields, from information technology to financial services and public relations.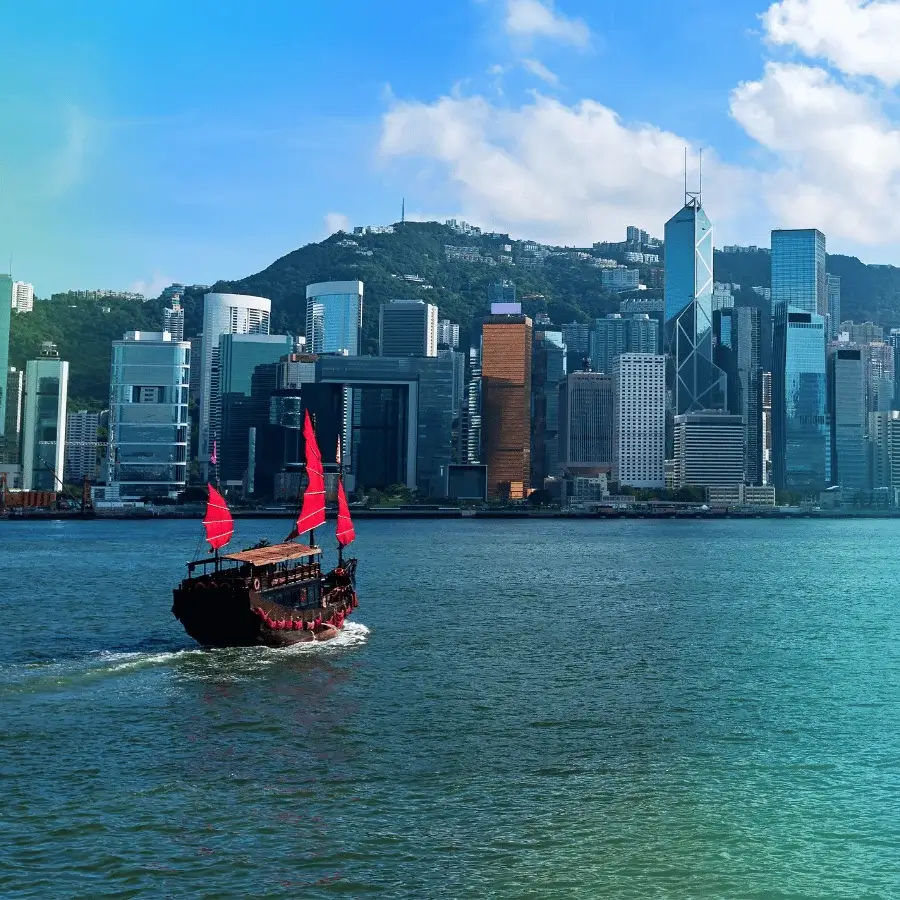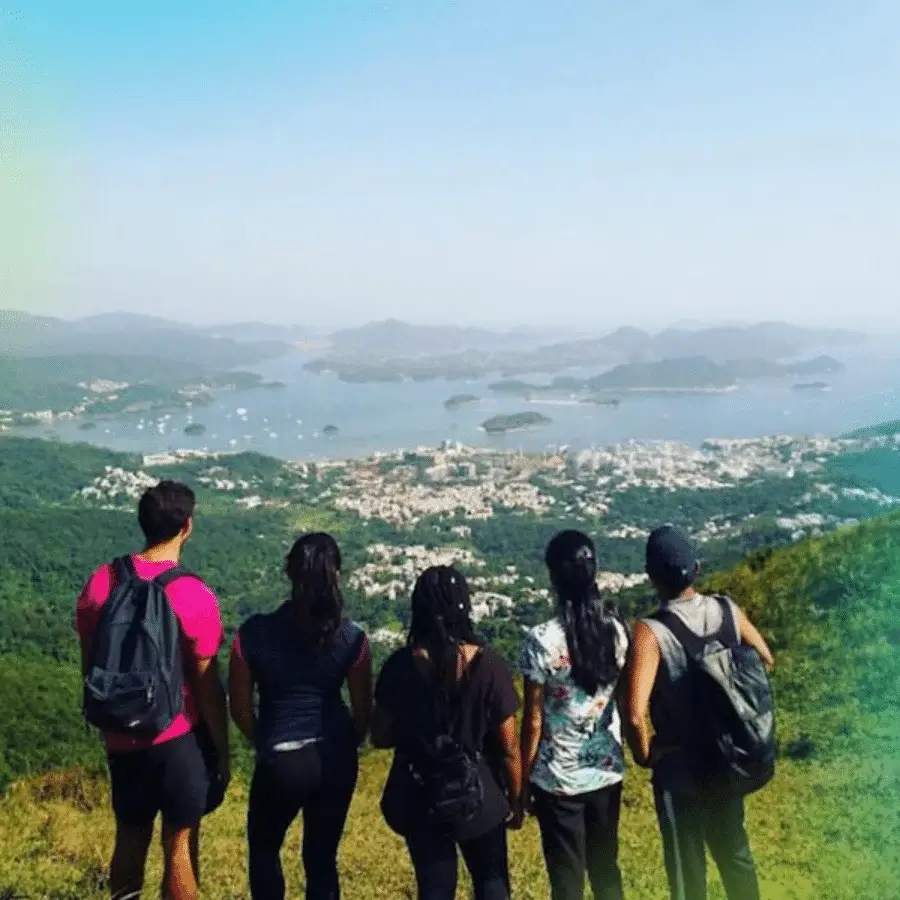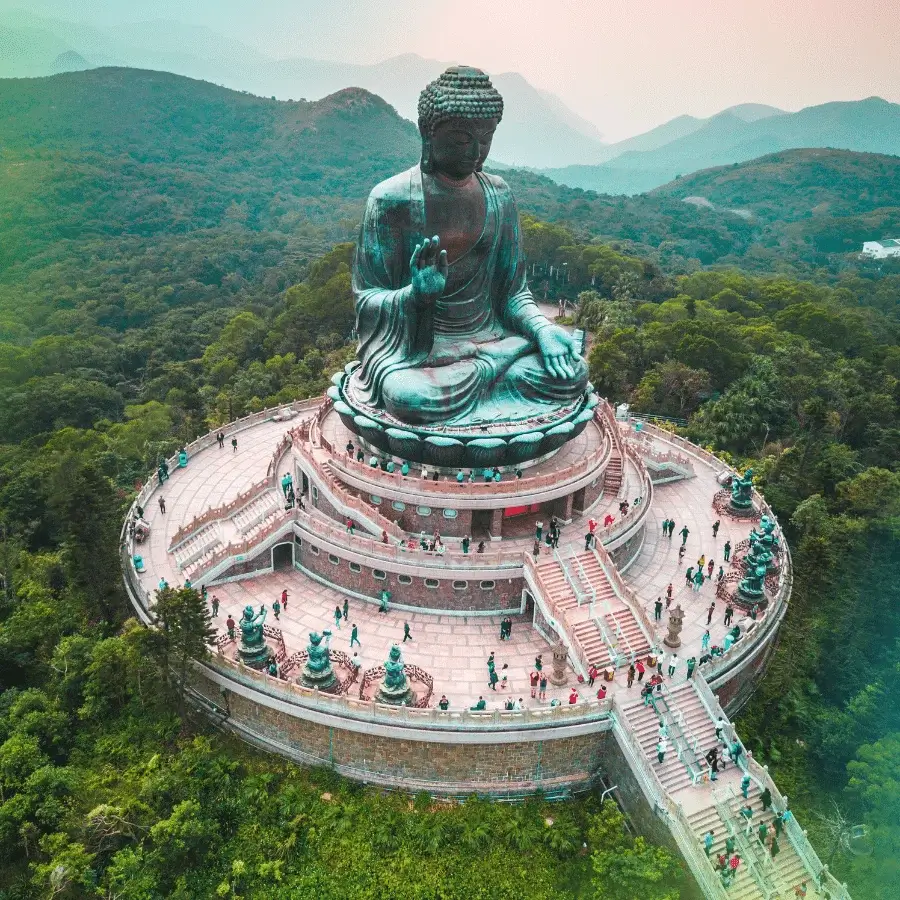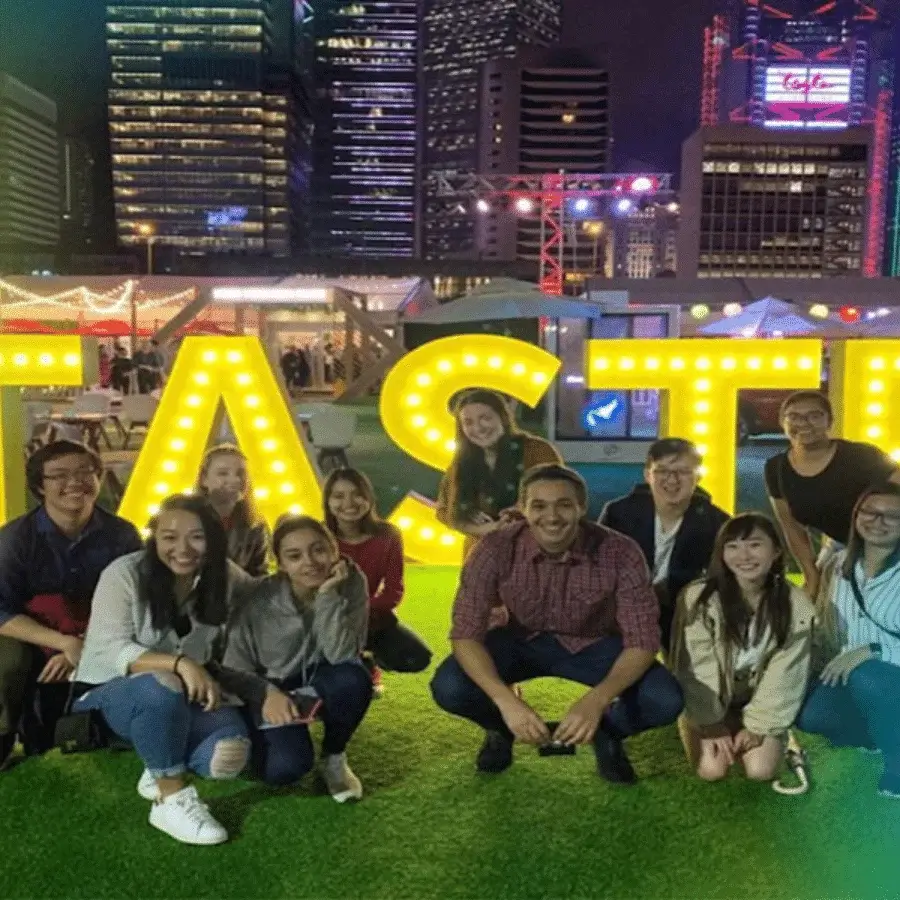 Overview
Completing a internship placement in Hong Kong will allow you to gain experience in one of the world's leading commercial centers and a powerhouse in Asia. Our international Hong Kong internship program offers interns the opportunity to attain invaluable professional experience in their field in one of the world's leading cities, all while making important global connections and boosting their resume.
The skyline of Hong Kong showcases opportunities and success, featuring some of the world's most renowned financial institutions and investment banks. Nestling side-by-side are skyscrapers where the headquarters of many of the most profitable Chinese companies now sit. A city that never sleeps – Hong Kong is a shimmering playground for Wall Street power-players, commercial tycoons and fashion trendsetters.
Hong Kong is a modern metropolis built from the ancient civilization of China 5,000 years ago. A stroll through the city takes you on a journey through time with 500-year-old village walls from the Hakka community alongside Georgian and Edwardian architectures serving as a reminder of Hong Kong's colonial past. The evening scent of incense sticks, lit by the millions of households practicing Buddhist traditions, mixed with the aroma of delicious cuisine wafting from Chinese restaurants will leave a lasting impression during your time as an intern in China.
Accommodation
Our interns are housed in a safe, vibrant, and accessible neighborhood of Hong Kong Island or Kowloon in areas such as Wan Chai, Sheung Wan, Sai Ying Pun, Hung Hom, and Jordan. We take care to make sure that all our housing options are located within a reasonable commute (about 30-60 minutes) to your workplace by public transport.
Private bedroom in a shared accommodation
Shared facilities include bathroom, kitchen, living area, gym (if any), rooftop terrace (if any). The accommodation is professionally cleaned prior to your arrival and comes with basic housekeeping on a regular basis. Bedsheets are provided. The premise is guarded with 24/7 security and equipped with high speed WiFi.
Private Studio
Private studios are available upon request at an additional cost. If you wish to stay in a private studio, please let us know at least 8 weeks prior to your start date
Career Advancement Training
Interns benefit from career advancement tools before, during, and following their internship program. These tools enable you to successfully prepare for your internship before you start, make the most of your experience while you're there, and successfully sell your experience in interviews to future employers.
You will be asked to take a pre-program DDI International workplace personality and skills assessment and will be given access to a library of training materials designed to help you succeed. These materials include tips and advice on interview techniques, adapting to international working environments, making a lasting impression in the workplace, and building your personal brand.
During your internship, training is delivered through a combination of videos, podcasts, articles, quizzes, and projects and you will receive a LinkedIn badge upon completion. Subjects include critical thinking, oral/written communication, teamwork, digital technology, leadership, professionalism, career management, and global/intellectual fluency.
You will also be granted access to our CV improvement tool, helping you to effectively communicate your achievements and skills to future employers program.
Alumni success coaching
We partner with experienced career coaches to provide participants with a personalized, one hour career coaching session upon completing the program. Participants choose from our portfolio of experts who they would like to guide them through their next steps after their international internship. These are just a few of the topics covered:
Selling your international internship experience
Building a stand-out CV/resume
LinkedIn branding
Salary negotiations
Landing your dream job
Strategies for interviewing
Keynote speaker series
Our internship program includes 12 months access to our interactive keynote speaker series featuring global business leaders. Our accomplished keynote speakers are well known for their extensive expertise and success across different career fields. These live online talks take place every two weeks and give you the chance to learn what it really takes to make it. You have the opportunity to ask live questions in the Q & A section of every talk.
The reason Fortune 500 companies invest large sums of money for an in-person keynote address from a global business leader to their staff is because their insights are first-class. Our previous speakers include well-known experts, CEOs, and Co-Founders. See our How it Works page for more information.
Community & Events
Interns in Hong Kong have access to unparalleled networking opportunities with professionals in their field, from both Hong Kong and the rest of the world. These connections are truly invaluable, and are a key part of why most of our alumni go straight into full-time employment after completing their internship. Of course, the friendships you make while interning abroad are equally impactful. The bonds you create while traveling and exploring Hong Kong together can last a lifetime! Our full-time team in Hong Kong know the city inside out and will show you the best of it. The Hong Kong internship program includes the following events: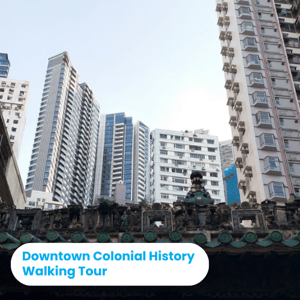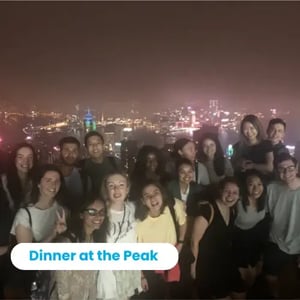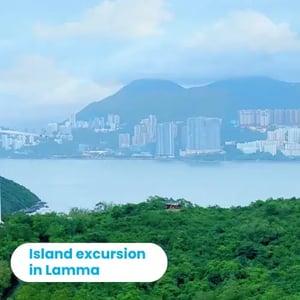 24/7 Support
Our on-the-ground Hong Kong team offers 24/7 support with local expertise, from start to finish. They are incredibly proud of the city's life & culture and they want to show you why! They will organize your airport pick-up when you arrive in Hong Kong. The team will also provide a thorough welcome orientation to help you settle into the city and feel at ease. Our Hong Kong team is available throughout your internship program should you have any questions or queries.
We also partner with Talkspace to provide all our participants with fully anonymous access to a licensed online therapist for up to 3 months. This ensures you'll always have someone to talk to when adjusting to life in your new city.
Fees & Start Dates
The cost of the program is fixed in Hong Kong Dollars (HKD).
Please note that the below fees do not include visa costs, flights, insurance or daily food & drink. See our pricing page for more information and to find out about available discounts.
Currency
Full program
(August - May)
$
€
£
¥
฿
HK$
AU$
40300
Full program
Summer (June - July)
$
€
£
¥
฿
HK$
AU$
40300
Without Accommodation
$
€
£
¥
฿
HK$
AU$
25800
Full program
(August - May)
$
€
£
¥
฿
HK$
AU$
46300
Full program
Summer (June - July)
$
€
£
¥
฿
HK$
AU$
48000
Without Accommodation
$
€
£
¥
฿
HK$
AU$
25800
Full program
(August - May)
$
€
£
¥
฿
HK$
AU$
52500
Full program
Summer (June - July)
$
€
£
¥
฿
HK$
AU$
54600
Without Accommodation
$
€
£
¥
฿
HK$
AU$
25800
Full program
(August - May)
$
€
£
¥
฿
HK$
AU$
58800
Full program
Summer (June - July)
$
€
£
¥
฿
HK$
AU$
61000
Without Accommodation
$
€
£
¥
฿
HK$
AU$
25800
Full program
(August - May)
$
€
£
¥
฿
HK$
AU$
66600
Full program
Summer (June - July)
$
€
£
¥
฿
HK$
AU$
68100
Without Accommodation
$
€
£
¥
฿
HK$
AU$
31190
Full program
(August - May)
$
€
£
¥
฿
HK$
AU$
84000
Full program
Summer (June - July)
$
€
£
¥
฿
HK$
AU$
85700
Without Accommodation
$
€
£
¥
฿
HK$
AU$
31190
Full program
(August - May)
$
€
£
¥
฿
HK$
AU$
99400
Full program
Summer (June - July)
$
€
£
¥
฿
HK$
AU$
101900
Without Accommodation
$
€
£
¥
฿
HK$
AU$
31190
Full program
(August - May)
$
€
£
¥
฿
HK$
AU$
114100
Full program
Summer (June - July)
$
€
£
¥
฿
HK$
AU$
119000
Without Accommodation
$
€
£
¥
฿
HK$
AU$
31190
Start dates
Programs are available all-year-round on a rolling admission schedule. The following start dates are available for your selected destination:
Jan 14th
Feb 11th
March 11th
Apr 8th
May 20th
June 3rd
June 17th
July 1st
July 15th
Jul 29th
Aug 12th
Aug 26th
Sep 23rd
Oct 21st
Nov 18th
Dec 2nd
Jan 13th
Feb 10th
March 9th
Apr 6th
May 4th
June 1st
June 15th
June 29th
Jul 27th
Aug 10th
Sep 7th
Oct 5th
Nov 2nd
Dec 7th
Jan 18th
Feb 15th
Mar 1st
Mar 29th
April 26th
May 24th
June 7th
June 21st
July 5th
Aug 2nd
Aug 30th
Sept 27th
Oct 25th
Nov 22nd
Dec 6th
Watch stories from our global alumni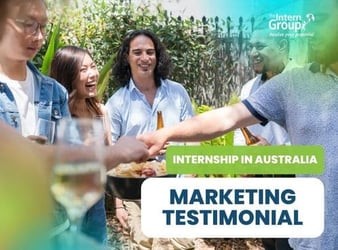 Melbourne
Alayne Bohlander
Western Washington University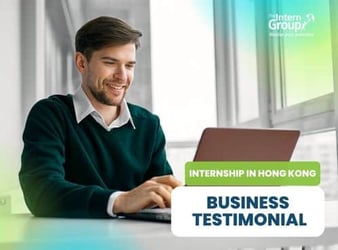 Hong Kong
Alex Hostetler
High Point University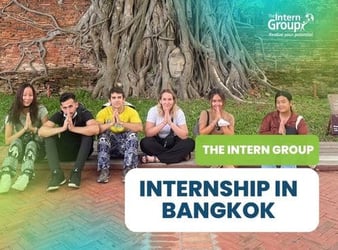 Bangkok
Alexandra Curtu, Benjamin Austin Samahon & Tina Fong Zhang
University of Pennsylvania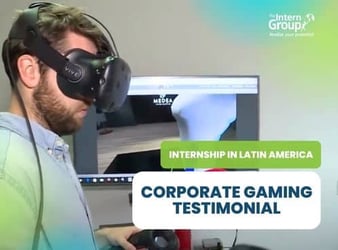 Colombia
Alfie Flewitt
Kings College London