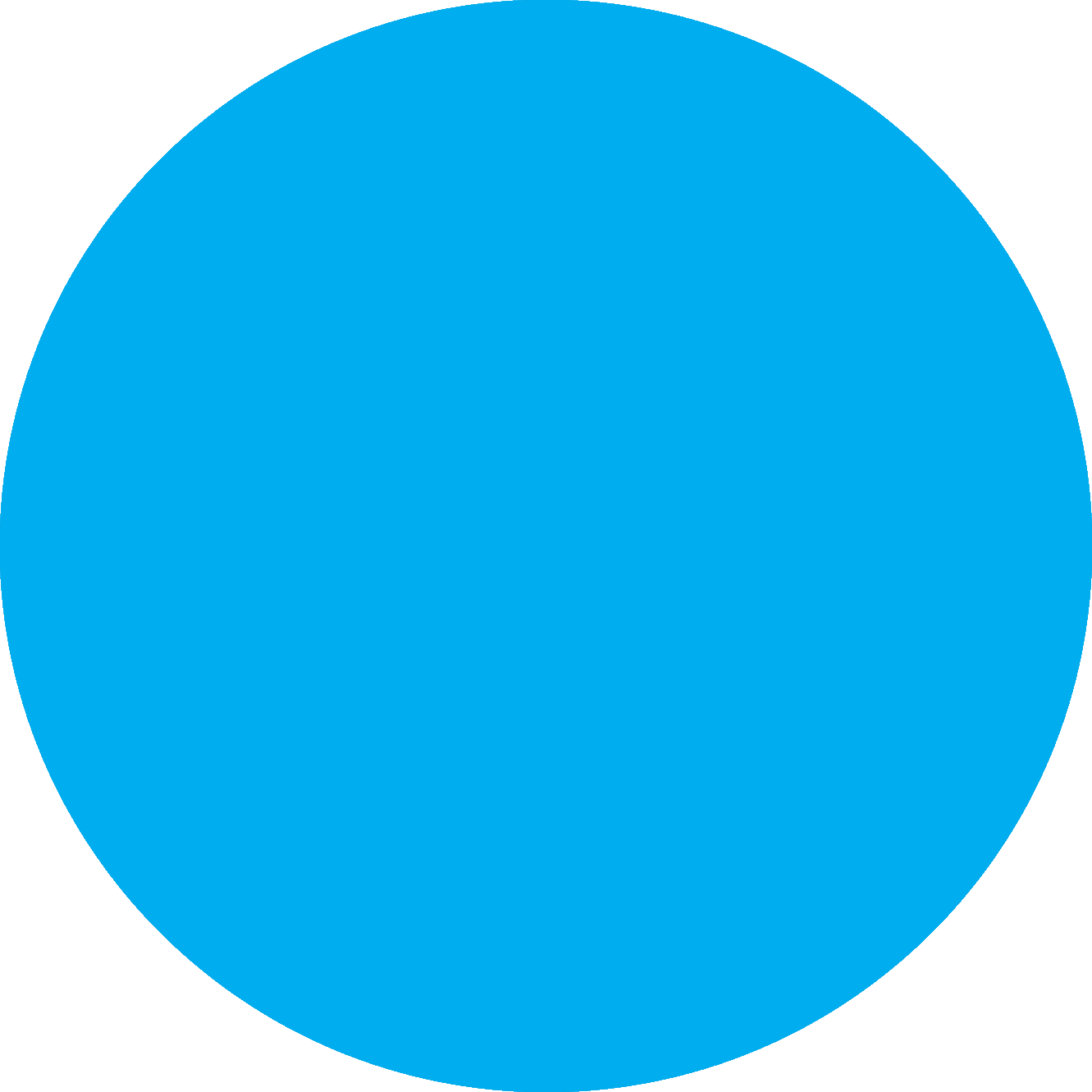 Our platform
The platform that guarantees you real-world work experience in your chosen industry and destination. Our online platform offers an effortless avenue for prospective interns to secure hands-on experience through international internships. From onboarding to scheduling interviews and getting accepted, our platform makes your experience seamless.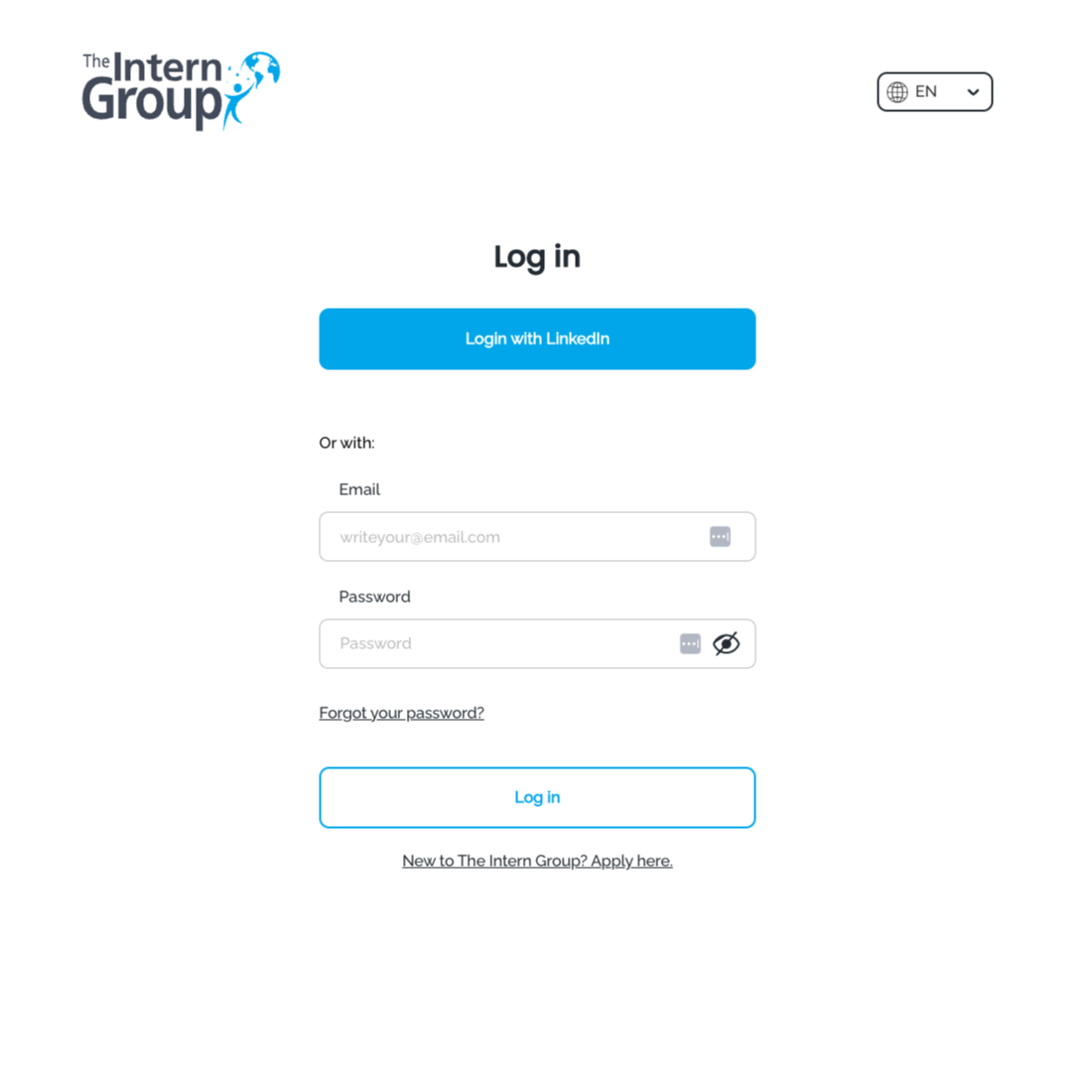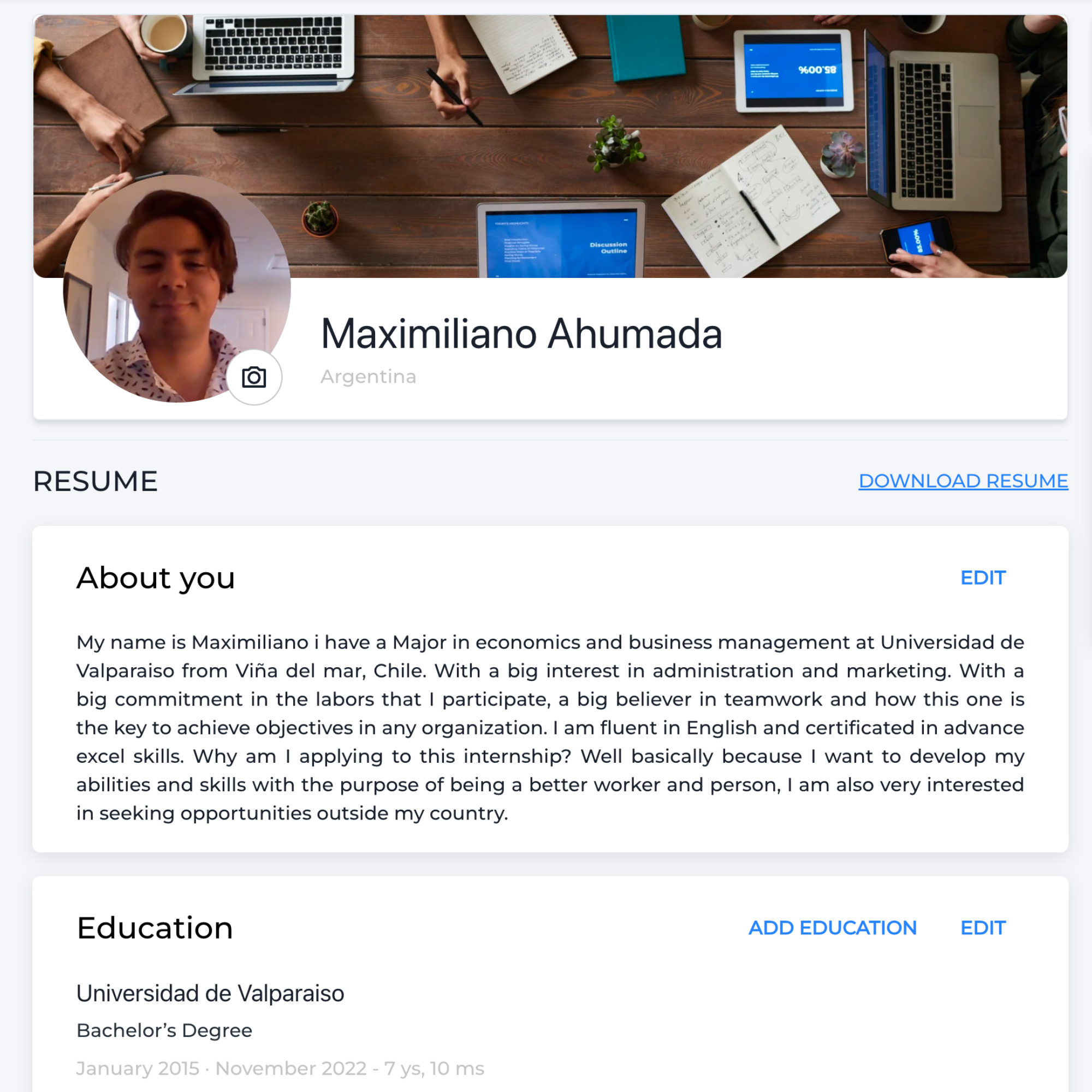 Our history
The Intern Group was an idea that blossomed from a coincidental meeting in a London pub - our co-founders dreamt of a world where all talent could have a home. Now, we are the top provider of international internships, with 40,000 applications to our programs every year.
2011

Creation of The Intern Group

We launched our first ever pilot program in Colombia with 10 students and was accepted into StartUp Chile.

2012

Launch of our London program

After the success of our pilot program in Colombia, we launched our London program.

2013

We added more destinations

We continued to grow our offering, adding Madrid, Hong Kong, and Melbourne to our list of exciting in-person internship destinations.

2017

Named the best-reviewed internship program

After adding New York and Dublin to our offering, we were named the "best-reviewed internship program" by Go Abroad and formed a partnership with the government of New Zealand.

2021

Launch of our Remote Internship Program

Offering interns the flexibility to work internationally from anywhere in the world.

2023

Launch of our platform

We created a platform that guarantees you real-world work experience in your chosen industry and destination to ensure our interns receive a seamless experience from the start of their internship journey with us.
Our purpose & values
Imagine a world in which all 8 billion people could realize their potential. This is our vision.

At The Intern Group, we inspire and encourage people to believe in and challenge themselves, discover their passion, and realize their potential.

Our diverse team, spanning five continents, is dedicated to bringing this purpose to life for every single candidate, company, and partner. We are driven by our purpose and unified by our values:
We are a global leader in experiential education. We invite you to join us – as a participant on our program, a partner university, a government supporter, a scholarship donor, a host organization or as a member of our highly valued team. So far we have...
3000+
partnering companies in our network.
15,000+
alumni specializing in various industries
120+
partnering universities from 6 different continents.
150+
nationalities making up our diverse pool of alumni.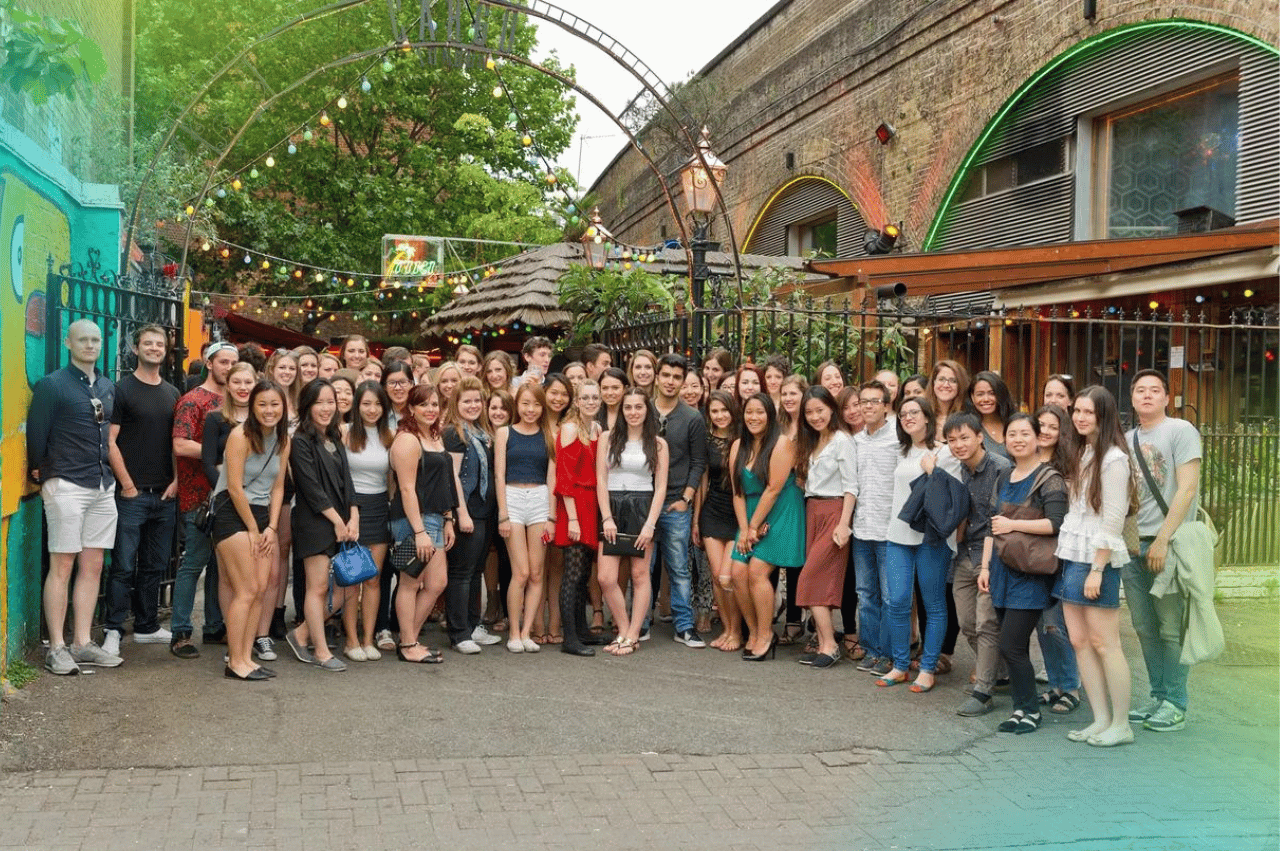 Our future
Our plan is to welcome 10,000+ participants every year on our program by 2030.

This is a future in which many participants will be completing our program as part of their degree course, and a significant percentage of participants are funded by our scholarship program.

It is a future that will promote a new generation, talented and skilled, open to the world, cooperative and understanding.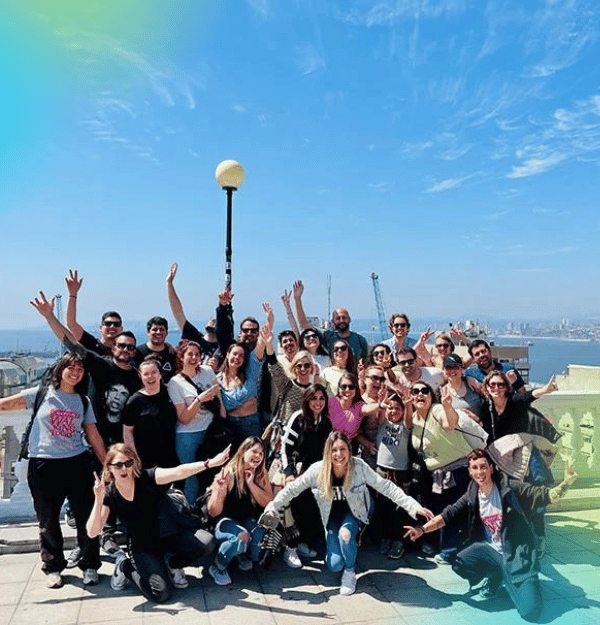 Want to be part of our journey?
We practice what we preach at The Intern Group. We have identified the future of work as remote-first and flexible. Through this, we are able to understand how to recruit and retain the best global talent, and use their diverse skills to achieve our goals and purpose.
Working at The Intern Group has been a life changing experience. From meeting people all around the world, and learning new things constantly, to feeling proud of the work you do at the end of each day. Being able to connect with so many amazing people is the greatest feeling of togetherness.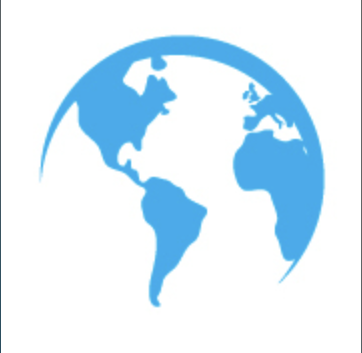 Juliette Acosta
Placement Coordinator,
The Intern Group