We help thousands of individuals every year

We have a 10+ year track record and help 2,000 talented participants to realize their potential through our program every year. Learn more about our history.

We are the trusted internship provider of 120+ leading universities

Partnered with Princeton, London School of Economics, Hong Kong University of Science and Technology, The National University of Singapore, and many more.

We have an impressive network of 3,000+ host organizations around the world

We are partnered with some of the most prestigious organizations in the world, as well as small and medium-sized businesses and entrepreneurial startups.

You will realize your potential and accelerate your career

"88% of The Intern Group interns gain graduate level employment within 3 months of completing the program" – TIME

Learn more about the professional development training we offer.

We feature in the world's top news outlets

We've been featured in top news and media, including The Wall Street Journal, Financial Times, CNN, and more. See what the press say about us.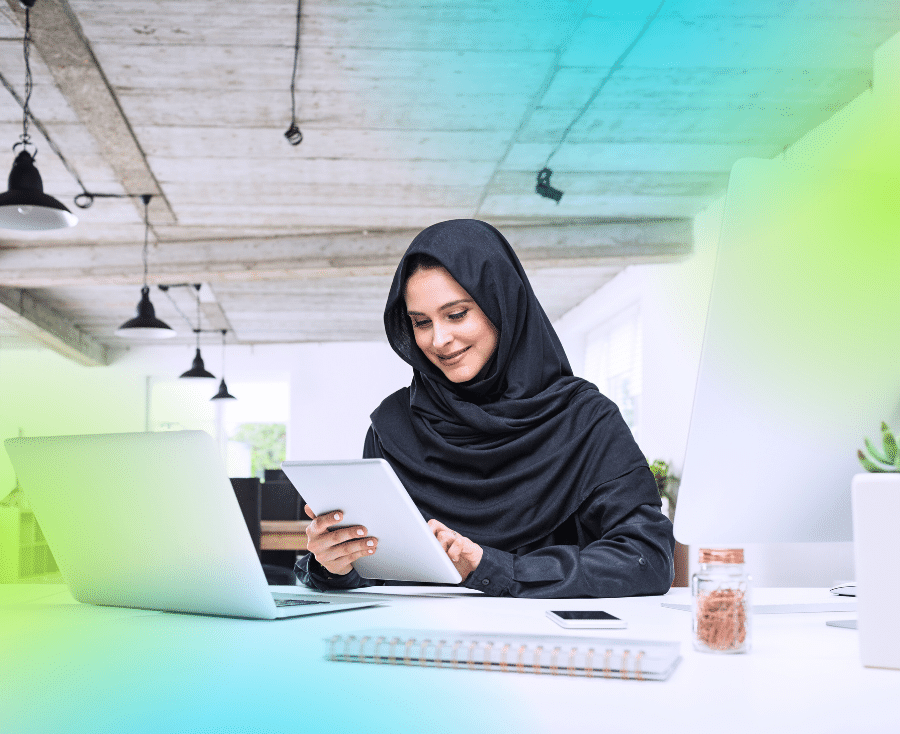 What makes us different
We aim to build the world's top talent pipeline with our platform that guarantees you real-world work experience in your chosen industry and destination.
Our alumni work at leading companies including: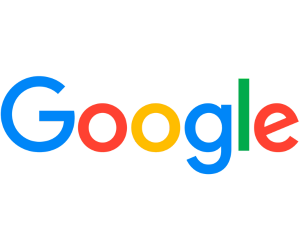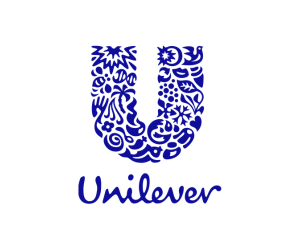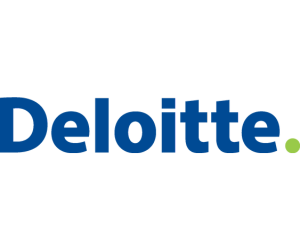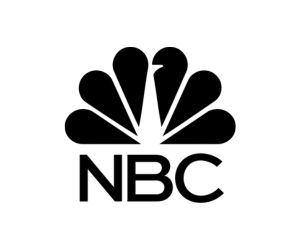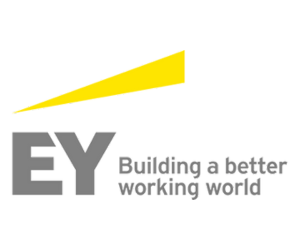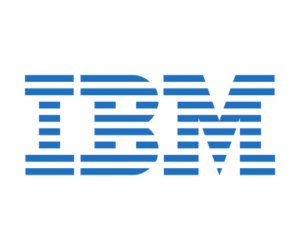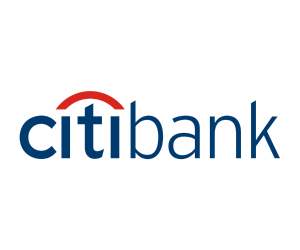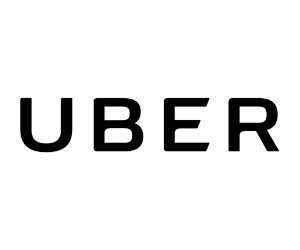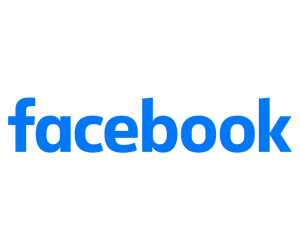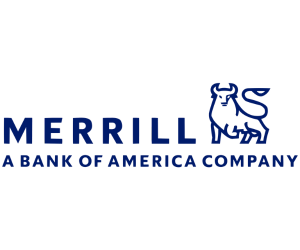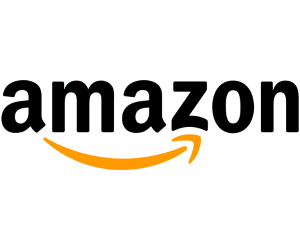 I think the most important thing that I'll take away from this experience is being able to have worked with so many different people from different backgrounds. It really gives you a more open mind on how to go about things and how to face challenges.
Demi Geurtsen
University of Groningen
My experience in Dublin has been everything I had hoped and more. The internship really allowed me to get where I had envisioned with my career and I got to learn so much with all of my amazing coworkers. Undoubtedly, one of the best parts of this trip has been the experience and the amazing friendships I have made along the way. Thank you again to The Intern Group for this amazing opportunity!
Florence Chandonnet
University of Quebec
The Intern Group was instrumental in helping me have a successful and rewarding internship experience. The team was extremely supportive and provided numerous opportunities for learning and growth. I also like their vision which focuses on building a borderless world for talent and creating an equitable world. This made me inspired to do my best work and to create an equitable environment through my storytelling career.
Shemei Agabo
Aga Khan University
The remote internship helped me to realize that I want to study computer science and that this is something that I'm passionate about. It's also something that I wouldn't have explored had I not done this internship.
I had a really good experience with my internship and I was lucky enough to turn it into a full time role quite quickly. Straight away they got me to write stories, go to events, and get stuck in from day one which I was quite surprised and really stoked about.
Miriam Harris
Auckland University of Technology
This remote internship experience has helped me build communication skills, networking opportunities and most importantly, confidence.
Airieal Gibbs
University of Phoenix
You get to network with a lot of bright minds who could be the future leaders of the world and this is an experience that you will cherish forever.
Timothy Thirukkumar
Queen's University
I am very glad and satisfied about my amazing experience in Madrid as a Digital Nomad. Thanks to the Digital Nomad Program, provided by The Intern Group, I had the opportunity to test my first work experience with a company that I am truly passionate about. At the same time, I had the chance to both enjoy Madrid and to meet several motivated people from all over the world…I truly recommend this valuable experience!
Gianluca Righi
University of Roma La Sapienza
It was a really great experience, I learned a lot of things during the internship, especially in terms of how to develop myself in a professional environment. They were there to help me through this process 24/7 and provided a lot of knowledge through different ways, an online platform, remote workshops, etc.
Javier Gomez Menarez
Universidad de Santiago de Chile
I recently completed a 2-month internship in Bangkok, and it was truly a lifechanging experience. The internship I was matched with has helped me figure out my career goals, and I've made so many friends and expanded my global network. The apartment was nice and close to public transportation. Everyone I met through The Intern Group was awesome, and I loved our little community.
Cady Wang
University of Pennsylvania
I just finished a 6-week internship in Tokyo and it was the best experience I could have for a summer. My data science internship went great, I learned tons of new stuff. The TIG group had some awesome cultural experiences, like a trip to Mt. Fuji, japanese-style activities, meetups at restaurants, etc. I 100% recommend doing a program.
Diego Garza
Instituto Tecnologico y de Estudios Superiores de Monterrey
This program was so amazing! The Intern Group matched me with a great company, and I actually ended up returning to work for them again. Living abroad can be a scary experience, but The Intern Group made it so easy. They took care of everything from a mobile sim card to living accommodations.
Junhui Finch
Baylor University
My experience in Medellin, Colombia was a great success thanks to The Intern Group. As soon as arrived, I was never alone and I immediately met so many people. My 2 months in Colombia seemed like 3 days such I loved it. The company, the missions, the travels I made, the activities organized by TIG, everything was amazing.
Samuel Sarian
Institut Mines-Telecom
My 2 month Dublin internship was amazing. I learned so many valuable skills, which I have no doubt will aid me in my future endeavors. The TIG team was very supportive and friendly.
My time in New York with The Intern Group has been fantastic and has genuinely given invaluable experience, perspective and confidence for my career path ahead.

I've loved New York and thanks to TIG I now feel like I want to stay here long term.
Marcus Donaldson
University of Glasgow
Had one of the best three months of my life in the Madrid program! I was able to make social and professional connections that will last a life time. The Intern Group is a great place to get set up professionally and meet amazing friends.
Abril Efli
Washington State University
The experience was an amazing opportunity to connect with people abroad while keeping focus on your career development. As someone who wanted to travel while not loosing sight of my goals, The Intern Group was a good option for me to do so. The extra money you pay to be part if this program is worth it and I would recommend it to those who have the means and are traveling alone.
I had an amazing experience in Madrid as a Digital Nomad. Even though my first internship was not a match, TIG really put in the effort to find me another, better suited internship right away. The employees of TIG are always there to listen to your concerns and find a solution.
Lien Callebaut
Universiteit Gent
I did a Digital Nomad program in Madrid and had a wonderful experience!

I learned a lot while living in a new country as well as working with an NGO company based in Rwanda. I was able to travel and still work remotely in different cities and be able to work wherever I was. Seeing new places is a plus when working as a digital nomad.
Molly Palmer
Vanderbilt University
This is my best travel experience ever. I got the chance to travel Europe and work in the best company ever in the field of chemical engineering. I made new connections and met very amazing people from my flat mates to work and outside work.
Chijioke Onwunzo
Afe Babalola University
I am changing careers in my early 40's. Started my graduate degree and signed up to join The Intern Group. It was the greatest experience I've had in the past 24-years of working world. I learned valuable training that can help me move onto bigger and better opportunities in the future.
Renee Lara-Forsberg
Western Governors University
Amazing experience! Had the best time in New York met people for life and developed amazing connections! My placement was really beneficial towards my CV as well as my professional social media profiles with articles published in my name and even a magazine feature about me.

Highly recommend!
Natalia Bednarz
Staffordshire University
Absolutely insane in the best way possible! I did a lot of traveling because my internship was hybrid. Visited 6 different countries and learned how to work while traveling. My Internship was in brand management. Super creative and I learned so much from my boss Paz at Aitaca! It was everything I could have hoped for and more. I want to go back as soon as possible!
Gracie Root
Georgia Southern University
I really loved doing my internship in Melbourne. The organisation I worked for had the friendliest people and were so supportive of me. Melbourne city always has something to do and the overall experience has really helped me grow in confidence in myself and the the workplace!
Emilia Curall
University of Leicester
Through the Intern Group, I worked virtually for Startupbootcamp, a startup accelerator based out of Melbourne Australia. I worked on Growth Hacking, a ton of analytics, built a database, built a front end for the database, automated ad reporting system, and more! The mentors and friends at SBC were great.

None of that would have been possible without the Intern Group. They set me up with SBC and provided me with high quality material that allowed me to thrive in my internship.
Timothy Stubblefield
Wright State University
I was a digital nomad intern in New York. The idea of being a digital nomad was new to me, so this was a very exciting adventure. Moreover, The Intern Group staff in New York is super nice and helpful! The internship placement was also perfect. I can recommend this program to anyone who wants to get quality working experience abroad!
I enjoyed my internship in

London

. During my stay in the UK, I feel I gained personal and professional growth through the tasks/exposure that I got from my internship.

London

and the Internship treated me well.
Sydney Nunamaker
Southern Oregon University
The Intern Group worked with me from day one of applying all the way through my last day in

London

. They provide you with the all support you need no matter the day or time. They will always answer your questions or concerns you may have. They made me feel right at home even though I was 3,500 miles from my actual home.
Brendan Pavlick
Pennsylvania Western University - California
The intern group provided me with an amazing experience. During my 6 month time in London, not only did I gain valuable work experience, but I also had the privilege of experiencing London on a social level as well. I have made friendships and memories that will last a lifetime.
Anthony Whaley
University of Leicester
Taking this opportunity with The Intern Group was a wonderful experience and I wouldn't want to do an internship any other way. I worked with a company to optimize their social media platforms and market to their target audience while trying to build a following and up engagement. I learned a lot while living in a new country as well as working with a company in London.
Makayla Lau
Slippery Rock University
This is my second program with The Intern Group. I did a

London

internship many years ago and the remote internship this time. Both times, The Intern Group staff have been very helpful, respectful, and understanding throughout the entire process. They're always available, give me advice when needed, prod me when I'm hesitant, and encourage me when I'm down.
Tracy Dy
Enderun Colleges
I was in the process of changing my career and trying to enter the IT industry. The Intern Group gave me this opportunity to make the first step into the industry by arranging my internship with a great software development company. I gained a lot of valuable experience during my 4 month

remote

internship and moreover, I made connections with people in the industry. In the end, the company offered me a developer's position and I gladly accepted the offer.
Artur Hazratov
Open Classrooms
I had a great experience with The Intern Group. People are always willing to help and support you, and it's amazing how they made

remote

networking so efficient and fun. Totally recommend, it's a great way to put yourself out there, and I will cherish this experience forever.
Frederica Gallazzi
Universita Cattolica del Sacro Cuore
I just finished a 2 month internship in Bangkok and it was absolutely amazing. The apartment was very nice and conveniently located near public transportation, I made so many amazing new friends, and I learned so much at my internship abs was able to really integrate myself into the Thai culture and way of living. I also thoroughly enjoyed the weekend excursions (my favorite was the cooking class!).
Elisa Flagel
University of Amsterdam
My internship in Bangkok was a great experience! It was fun getting to explore a new city, learn new culture, and interact with locals and foreigners! Would recommend checking it out!
Garrett Goodman
Grand Canyon University
This summer has undoubtedly been a life-changing experience. Coming all the way to Bangkok from New York was no easy feat, and like anyone, it was nerve-wracking to move to a different country and begin a foreign internship. However, my internship in Thailand has been amazing. The company I interned for was truly a special group of supportive, welcoming individuals, and I've learned so much about Thai work culture and my field (PR and Marketing).
Linda Shen
University of Pennsylvania
I decided to stay 6 months in Thailand and had constant support from the Bangkok team. I can honestly say that not only I received top notch training and mentoring during my stay but also a full immersion on cultural activities and social aspects, which was what I was looking forward to the most! I truly believe I couldn't have chosen a better destination and have developed long lasting relationships both from a personal and professional perspective.
Andrea Cosma
University of Westminster
I had an incredible experience in Medellín, Colombia. The Intern Group provided the right amount of support while still giving me plenty of freedom.
Evan Lira
Clarkson University
I ended up interning for a company in Colombia and I had a great experience, although interning virtually is a something to adjust to, I still felt that my time was valued.
Internship in Melbourne was amazing. The Intern Group arranged a lot of activities making the intern felt as Australian. Entrance to the Australian Open was complementary to the interns, so the interns could feel the atmosphere of the classic, world class, and legendary tennis tournament.
Calvin Julio
Victoria University
My Australian experience was truly exceptional: a year later, I am still in touch with all the marvellous people I met during my journey.

This experience enriched my life in so many ways: from getting to know other cultures to broadening my horizons, from experiencing a new way of life to admiring the unique beauty of Australia.
Carlo Galluccio
Universita Cattolica del Sacro Cuore
I just finished a 6-week internship in Tokyo and it was the best experience I could have for a summer. My data science internship went great, I learned tons of new stuff. The TIG group had some awesome cultural experiences, like a trip to Mt. Fuji, japanese-style activities, meetups at restaurants, etc. I 100% recommend doing a program.
Diego Garza
Instituto Tecnologico y de Estudios Superiores de Monterrey
My internship in Tokyo was an unforgettable experience. The process was easy and straightforward and my time spent there was fun and unique. All the people I met were cool and the work was great as well. Definitely a once in a lifetime experience and I can't wait to go back!
Emily McCarthy
Loyola Marymount University
Tokyo Internship - What an amazing experience. Full of learning opportunities, networking and a great mix of people from around the world. The coordinator on the ground is a valuable resource - arranging meetups and excursions and going above and beyond to ensure a positive outcome for all.
Candice Maree
Southern Institute of Technology
My supervisor was amazing & so helpful whenever I needed help, we saw so many great sights in Tokyo and had so many fun nights out, it was an amazing experience and I had a great time & want to return to Tokyo as soon as I can!
David Phillippi
Rowan University
TIG has allowed me not only to have two amazing work experiences (yes I did the Madrid intership and the Hong Kong internship) but has followed me throughout all the processes and was super helpful with me even considering covid times!!! Going to Hong Kong was the most difficult thing I had to do in my life but Sau Yi was always there for me helping me with visa stuff and other difficult things.
Louisa Meloni
Goldsmiths College - University of London
I went to a 4 month internship program in Hong Kong. At first I didn't know what to expect because it was my first time travelling with The Intern Group, but I can say that since the beginning they supported me with the whole process and I did not struggle at all to fill out the documents that they requested. During my stay, the customer service was phenomenal and they immediately answered any question or doubts I had. The city, the residence, the job and everything met my expectations.
Angel Salinas
Instituto Tecnologico y de Estudios Superiores de Monterrey
I was with the Intern Group in Hong Kong for two months and highly recommend it! Thanks to TIG I met plenty of new people and always knew about the best places to go and what to do, plus all the great opportunities I had and lessons I learnt from doing my internship.
Oisin Mcilroy
Durham University
My internship in Dublin exceeded my expectations! I went on a public relations internship for 6 weeks based in Dublin and I wish I had chosen more time. Once I landed in Dublin The Intern Group gave me an amazing welcome. The activities were something you don't want to miss out, we went to the Cliffs of Moher, the Guinness Storehouse, Galway and many more that made the experience way more enjoyable.
My experience in Dublin has been everything I had hoped and more. The internship really allowed me to get where I had envisioned with my career and I got to learn so much with all of my amazing coworkers. Undoubtedly, one of the best part of this trip has been the experience and the amazing friendship I have made along the way.
Florence Chandonnet
University of Quebec
My internship within New York exceeded my expectations. The Intern Group organized the program so well, and provided a great range of activities to participate in while I was here. This helped everybody to integrate into our new surroundings and feel comfortable. Additionally, my internship has provided me with a range of new skills which will be useful for pursuing a career within the future.
Faye Gordon
University of Bristol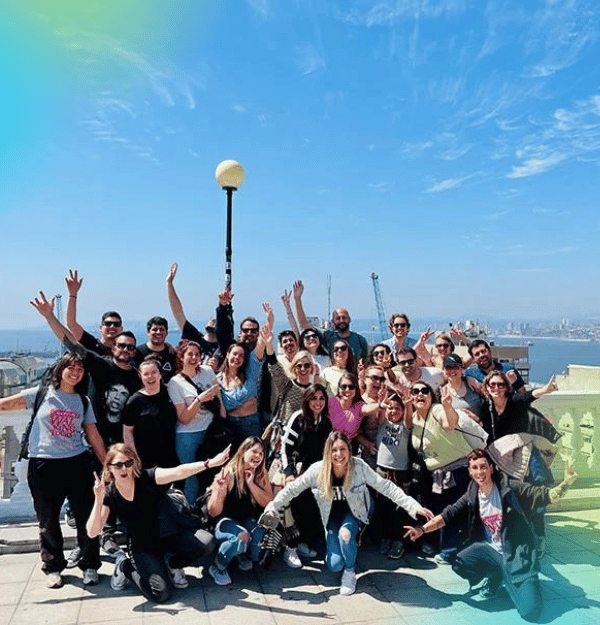 We are The Intern Group
We are driven by a collective passion to inspire diversity and inclusion while educating companies and candidates alike about the future of work.