International internships in Latin America
Launch your career with an internship in Latin America, one of today's fastest-growing economic regions. An internship in Latin America will allow you to diversify your perspective while giving you invaluable professional experience to help your resume stand out in the applicant pool.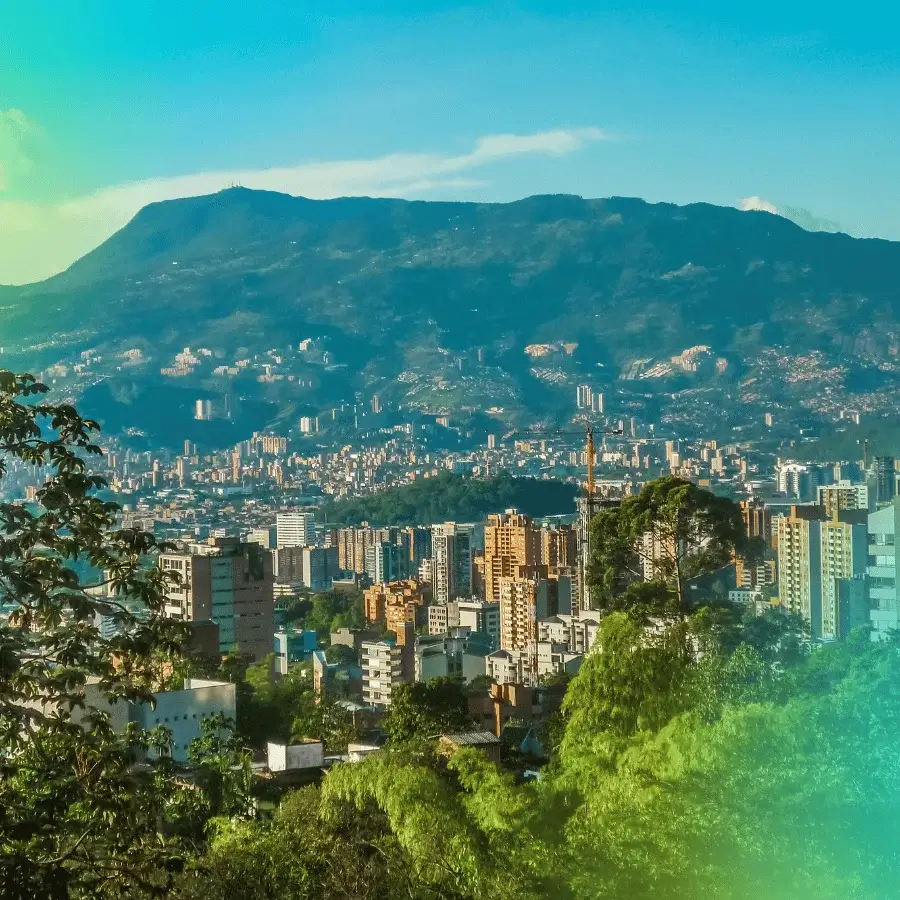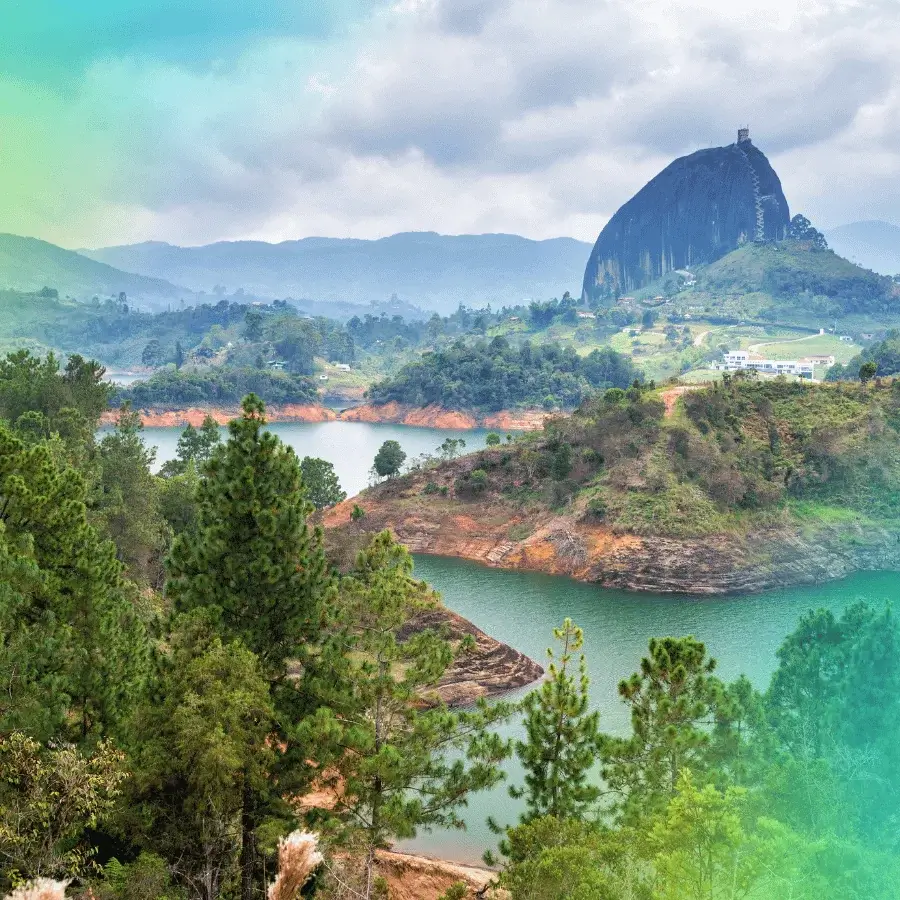 Overview
Latin America is making impressions on a global scale, as many prestigious companies continue to open up satellite offices in the region. We partner with a range of companies and organizations across every career field, from start-ups where you'll get the chance to wear many hats, to international companies where you can learn from the best in your field. Latin America boasts career-launching opportunities in all fields, from investment banking in the continent's biggest banks to medical electives in world-class hospitals.
The emerging markets in Latin America are the perfect place for a young professional to gain hands-on experience in their career field with an international internship. With so much to offer, Colombia has something for everyone. From its lush green mountains that surround Medellin, to its bustling and culturally-rich city life. It'll be hard for you to want to leave when you wrap up your internship. Latin America will equip you with competitive work experience, a new group of professionals in your network and international friends.
Our internship programs in Latin America range from six weeks to six months and are fully inclusive. Alongside a leading internship in your career field you'll also benefit from professional development training, cultural and social events and 24/7 local support. The program also includes visa assistance, accommodation with other interns or young professionals, and a personalised career coaching session with one of our Alumni Success Coaches after your internship.
Remote internships in Latin America
Make your resume stand out by gaining experience with a remote internship in Latin America. Join our Virtual or Digital Nomad Programs to complete your internship remotely from within Colombia or another destination of your choice. You'll have the opportunity to live like a local and participate in a remote internship from the comfort of your accommodation, a co-working space, or even a local coffee shop.
Career Advancement Training
Interns benefit from career advancement tools before, during, and following their internship program. These tools enable you to successfully prepare for your internship before you start, make the most of your experience while you're there, and successfully sell your experience in interviews to future employers.
You will be asked to take a pre-program DDI International workplace personality and skills assessment and will be given access to a library of training materials designed to help you succeed. These materials include tips and advice on interview techniques, adapting to international working environments, making a lasting impression in the workplace, and building your personal brand.
During your internship, training is delivered through a combination of videos, podcasts, articles, quizzes, and projects and you will receive a LinkedIn badge upon completion. Subjects include critical thinking, oral/written communication, teamwork, digital technology, leadership, professionalism, career management, and global/intellectual fluency.
You will also be granted access to our CV improvement tool, helping you to effectively communicate your achievements and skills to future employers program.
Alumni Success Coaching
We partner with experienced career coaches to provide participants with a personalized, one hour career coaching session upon completing the program. Participants choose from our portfolio of experts who they would like to guide them through their next steps after their international internship. These are just a few of the topics covered:
Selling your international internship experience
Building a stand-out CV/resume
LinkedIn branding
Salary negotiations
Landing your dream job
Strategies for interviewing
Keynote speaker series
Our internship program includes 12 months access to our interactive keynote speaker series featuring global business leaders. Our accomplished keynote speakers are well known for their extensive expertise and success across different career fields. These live online talks take place every two weeks and give you the chance to learn what it really takes to make it. You have the opportunity to ask live questions in the Q & A section of every talk.
The reason Fortune 500 companies invest large sums of money for an in-person keynote address from a global business leader to their staff is because their insights are first-class. Our previous speakers include well-known experts, CEOs, and Co-Founders. See our How it Works page for more information.
Our previous speakers include well-known experts, CEOs, and Co-Founders such as:
Sue Liburd MBE DL - a multi award-winning businesswoman with 25 years of experience and a Non Executive Director for the UK's National Health Service.
Amir Salihefendic - Founder & CEO of Doist, the remote-first company that built Todoist (one of the world's most popular productivity apps).
Claire Diaz-Ortiz - best-selling author, influencer & investor, was named one of the 100 Most Creative People in Business by Fast Company.

24/7 Support
Our on-the-ground team offers 24/7 support with local expertise, helping you in any way you need throughout your internship.
Should you require additional support throughout your time on the program, each of our interns also benefits from a three month subscription to Talkspace. This app allows you to connect with a licensed therapist through text messages or video calls at the click of a button.
Currency
Start dates
Programs are available all-year-round on a rolling admission schedule. The following start dates are available for your selected destination:
Watch stories from our global alumni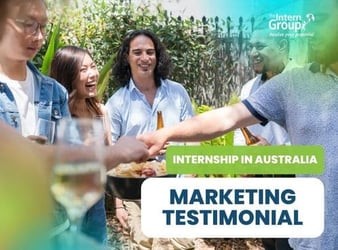 Melbourne
Alayne Bohlander
Western Washington University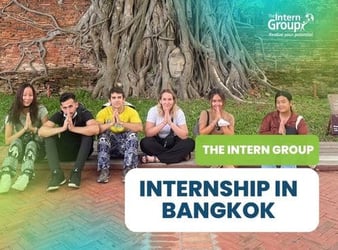 Bangkok
Alexandra Curtu, Benjamin Austin Samahon & Tina Fong Zhang
University of Pennsylvania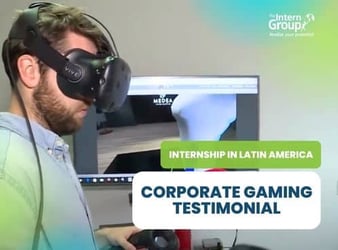 Colombia
Alfie Flewitt
Kings College London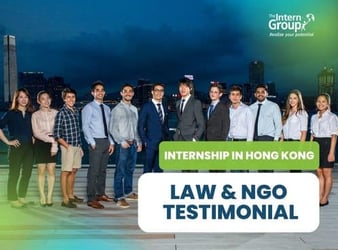 Hong Kong
Alina Merchant-Mohamed