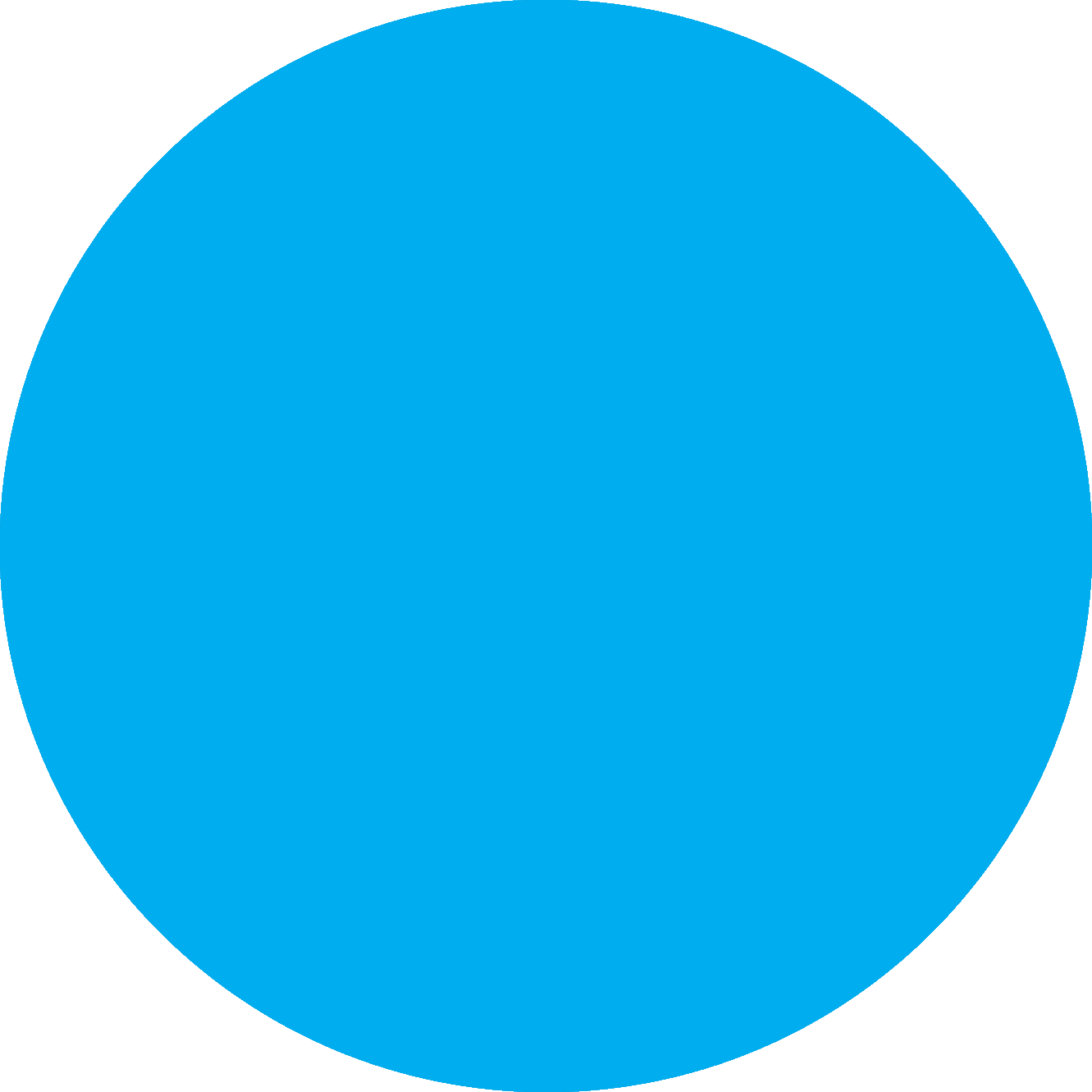 Parents or primary carers
We have created this page to answer any questions and address any concerns that you may have about sending your child abroad.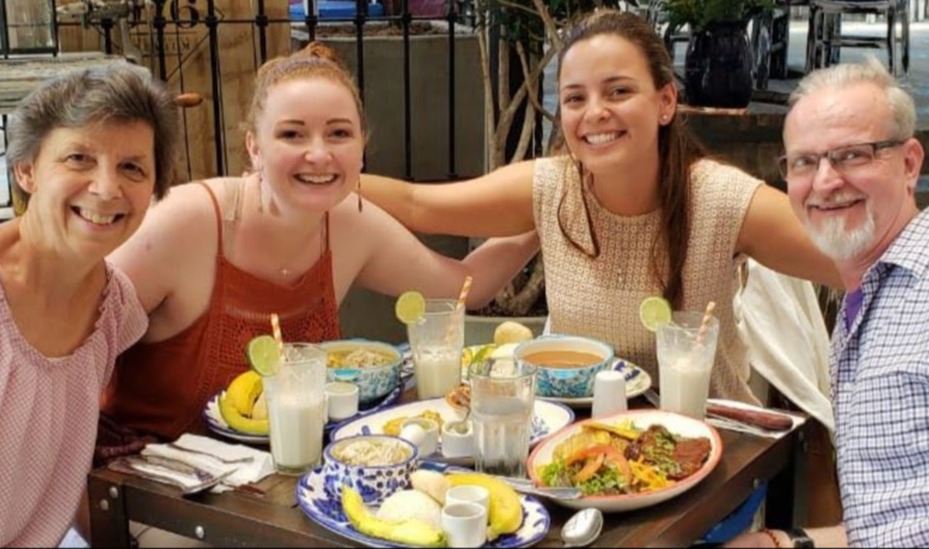 Going to another country for an internship, or starting a remote internship, is a huge step for your son or daughter's personal growth and professional development. It's where they'll learn to be independent, while gaining career-changing experience and connections in the field they plan to go into.
From the application process to the completion of the internship, we will be with your son or daughter every step of the way.
We annually send over 2000 participants to complete internships both remotely and around the globe, and we've been doing so for over 10 years. We help them have the time of their life while gaining hands-on experience in their career field, helping to enhance their employability.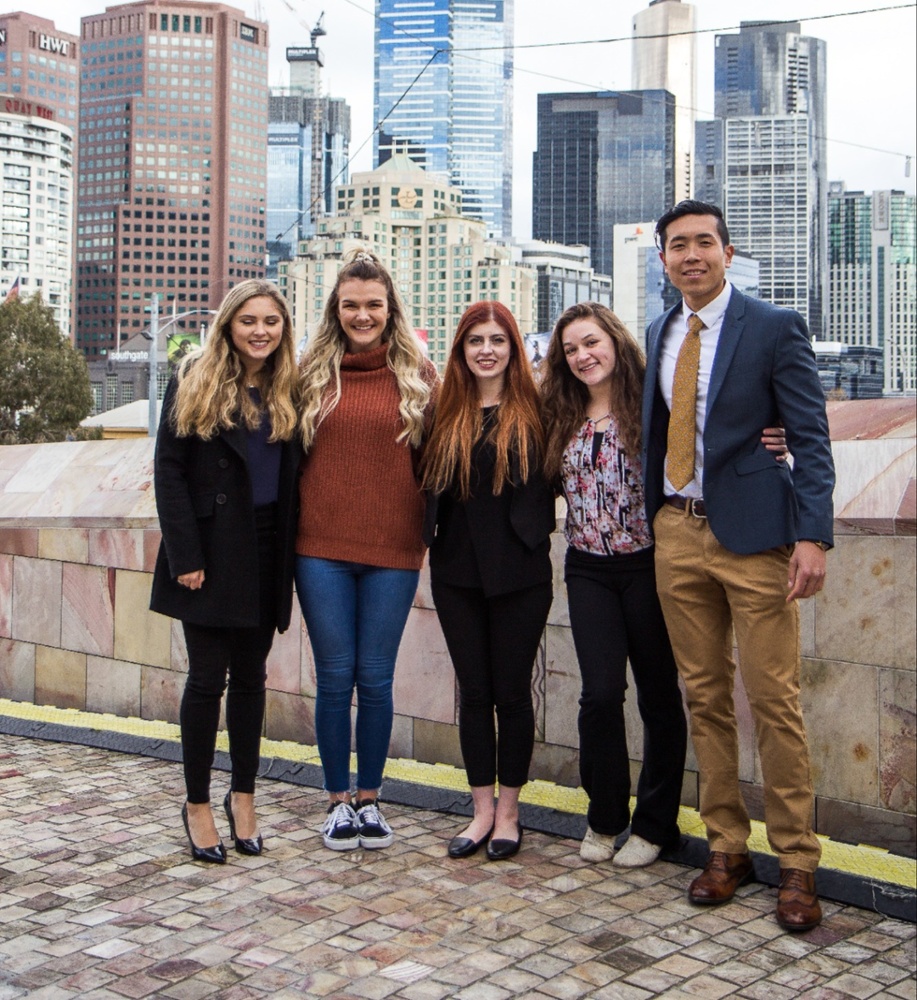 Watch David & Ellen's testimonial
Our track record
We are the world's largest international internship provider.
We place 2000+ participants in internships each year, with an average program rating of 9.4 out of 10.
We have an impressive network of 3000+ host organizations, including multinational companies, smaller businesses, and nonprofit organizations.
We partner with 120+ leading universities across the globe, including the University of Pennsylvania, National University of Singapore, University of New South Wales, Hong Kong University of Science & Technology, Universitta Cattolica del Sacro Cuore in Italy, and more.
We've been featured in the world's top media including TIME, Financial Times, CNN, The Wall Street Journal, and Forbes.
Our alumni work at leading companies including:











Professional growth
In today's competitive job market, students and young professionals have to find ways to differentiate themselves from their peers. The career benefits of an international internship, abroad or online, are essential for young people seeking to advance their professional futures.

After completing one of our internship programs, your son or daughter will have had international exposure in a globalized world and professional experience from a high-quality international internship. We also can help students earn academic credit for our program, whether from their own institution or from Florida A&M University, our school of record.


Personal growth
An internship, abroad or online, will give your son or daughter a better sense of cultural understanding. They will be able to bring cross-cultural communication skills to future roles, and their experience abroad will make for memorable interview talking points, enabling them to stand out from the crowd. They'll get to see the world firsthand while enhancing their resume or CV.
An international network
Our program participants come from all over the world, so participants expand their networks by making friends from across the globe. Thousands of our alumni from across the globe have been invited to join our alumni network on Linkedin. This is a great way for our past participants to keep in touch and network when their own workplaces are hiring.

In addition to the new group of international friends they will make on the program, participants also benefit from an expanded international network in their career field, from their internship supervisor, to colleagues in their host company, to the other interns they meet, online or in-person, in the program.
Health & safety
Our in-country staff in each destination are comprehensively trained to ensure the health and safety of every intern during their time on the program. Our crisis management procedure – which we call our First Response – has been custom-designed by Control Risks, and our staff are regularly trained and retrained on it. With 24/7 support in-country, we can assure you that the health and well-being of each and every one of the interns is of utmost importance and priority to us.
Pre-arrival

Prior to arriving on program, interns are given a welcome pack and resources covering workplace culture in their internship destination. These provide everything your son or daughter needs to know to stay safe while living and interning abroad.

On Program

Upon arrival at the airport, we will have one of our drivers waiting to take the interns to their accommodation. On their first weekend, they will partake in a welcome orientation which covers health & safety. Throughout their internship, they will have 24/7 support from our in-country team. We also provide each intern with a 3 month subscription to Talkspace, a service which connects them to a licensed therapist via text, phone, or video call.

How to stay in touch

Upon arrival, we help interns acquire a local SIM card to ensure they can stay in contact with our in-country team, their fellow interns, and family or friends abroad. If you're unable to contact them, feel free to call our offices and speak with one of our in-country staff members, so that we can connect with your son or daughter.
Program costs explained
If your child is accepted into our program, they will need to confirm their place with an initial deposit equivalent to 800 British Pounds or 400 British Pounds for the virtual program, within 7-14 days of their acceptance, depending on when they apply. The number of places is limited, so the deposit reserves a spot in the program and allows us to begin the placement process with our partner companies and organizations. The deposit is also fully refundable if your child is offered an internship in their first or second-choice career field – giving them peace of mind that they will have a fantastic internship experience abroad. However, if your child withdraws from the program, the deposit will not be refunded.
Typically, another payment will be due 30 days after your child's deposit. Complete payment details will be communicated by email. You can also see more information on our program fees page.
In-country spending per week
Airport pickup and accommodation are already covered in the program fee. Some programs include public transportation, too. Your child will need to budget for food, drink and extracurricular activities, such as travel. Depending on the country to which your child goes, the cost of living differs. In-country spending will also depend on your child's lifestyle choices. Below are the recommended budgets per week per location:
| | |
| --- | --- |
| London: £150-£250 (GBP) | Hong Kong: $1000-$2000 (HKD) |
| Dublin: €150-€250 (EURO) | Bangkok: $150-$250 (USD) |
| Madrid: €100-€200 (EURO) | Tokyo: ¥15000-¥30000 (JPY) |
| New York: $200-$300 (USD) | Colombia: $100-$200 (USD) |
| Australia: $230-$350 (AUD) | |
What do the program fees go towards?
The Intern Group's international programs are more than just internships. We provide comprehensive programs focusing on professional development as well as cultural immersion. Each program and destination has a unique offering. The program fees that we charge incorporate the cost of the program, professional services, operational costs, and technology. Learn more about what the program fees go towards on our cost of living page.
See what other parents have said
This has been an amazing experience for Will, not only having to go to a foreign country where he doesn't speak the language and knows no one but having to cope with learning Spanish, meeting and interacting with people from all over the world and doing a regular internship at the same time! WOW Where on earth would he ever get the chance to have the same experiences!

Will was so extremely lucky to have been given his internship with Pilot Digital. Not only did Will find the work fascinating but they were all so very friendly, supportive and wanted to give Will a superb experience. They also helped him so much with his Spanish and to introducing him to the Colombian culture, a real family for him.

We would not hesitate in recommending you to anyone and I am sure that on his return Will is planning to upload his experience and recommendation to your website………THE BEST SUMMER EVER……and now he too is set up for life with added confidence, self esteem, an additional language which he will continue to study back in the UK and lifelong friends all over the world. As parents we could have asked for no more for our son.

Andrew's time in Madrid may have been the best thing he has ever done. The entire staff at SofiaSquare was absolutely wonderful– and they taught him so much! He was truly fortunate to have been in that office.

I want to add that I will be certain to pass Andrew's story on to his former high school, as well as to the staff at his new university. The Intern Group provides a truly unique experience, and while some may not be ready for every piece of it, I think it is invaluable for those who are ready.

It has made an enormous difference in the way Andrew is approaching his studies, as well as how he views "real life work" for his future.

And I want to personally thank you for the way you handled his housing shift. It wasn't an easy change to make, but you made it as comfortable as possible for Andrew. We have lived abroad twice as a family, and we know these things happen! So thank you for your constant communication and reassurances.