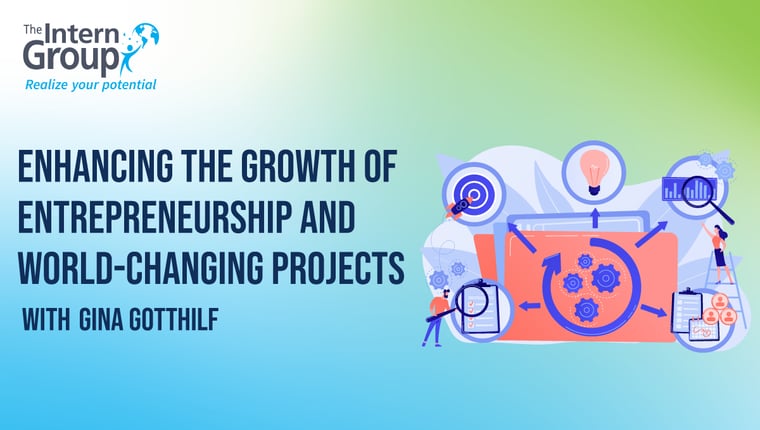 Gina Gotthilf is the co-founder and Chief Operating Officer at Latitud, a platform geared toward helping Latin American entrepreneurs build the next generation of world-class tech companies.
Latitud was created to solve the problems and remove different types of obstacles in the bath of Latin America's top thinkers and creatives, through fellowships and funds.
Entrepreneurship in Latin America is on the rise and is gaining traction around the region, particularly in hubs like Santiago and Medellin. But there's an incredible amount of friction in all areas of the entrepreneurship world, which makes the startup journey challenging.
In addition to being an entrepreneur herself as well as a mentor and investor, Gina has an incredible breadth of experience in the tech world and was an early employee at companies like Tumblr and DuoLingo, where she became the Vice President of Growth and Marketing and took the platform's user base from 3 million users to more than 200 million users.
Gina shared a bit about her path to success on a recent episode of The Intern Group's podcast How to be the difference. She talked about the PR strategy she used to introduce Tumblr to Latin America, what she looks for in entrepreneurs, the importance of creativity, and mental health. You can listen to the full episode here.
An Unusual Path
Today Gina is probably best known for her incredible work at language-learning platform Duolingo. After all, to increase any company's user base by more than 60X is an incredibly impressive feat!
But DuoLingo isn't where Gina's career started. In fact, she took what some might call an unusual path to where she is today. Gina herself describes her professional journey as "a very wiggly line."
Gina has lived in the United States for 17 years now, but she grew up in Brazil, where, as a child, she wanted to become a filmmaker or an actress. She moved to the United States for college to study philosophy, anthropology, and Chinese.
But she struggled with depression, and ultimately decided to drop out of the degree and return to Brazil. When she did go back to school, she studied philosophy again and worked in a neuroscience lab, before pursuing her dream of living in New York and taking on an internship in digital media.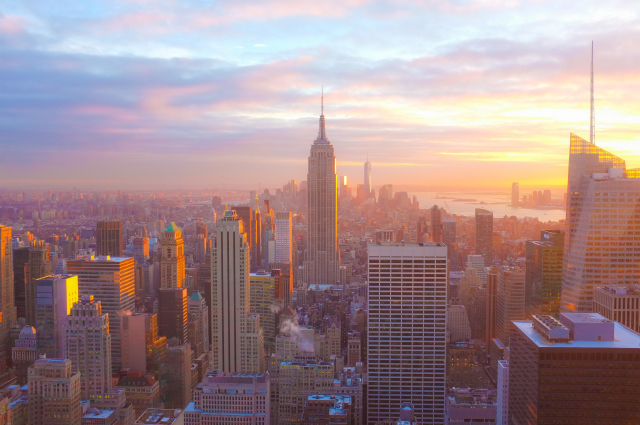 After being laid off from her digital media job in the fashion and beauty industry, Gina once again returned to Brazil, now aged 25.
"And that's kind of when my career started really," she explains.
Once back in Brazil Gina took a role in growing Tumblr's presence in Latin America, building out an international expansion strategy and organizing events for thousands of people.
She joined DuoLingo in 2013 and helped the platform launch in over 12 different countries.
"I am proud of everything we did there at Duolingo and the people we were able to reach, empowering people to learn a language, and especially English, around the world at scale," Gina explains.
From DuoLingo Gina moved on to the 2020 presidential campaigns in the United States. She ran digital marketing experiments for the Mike Bloomberg campaign and provided support to Democratic organizations.
And finally, in July 2020 she co-founded Latitud. "I'm really proud of Latitud," she says. "The impact it can have on Latin America in terms of propelling entrepreneurship, creating jobs, maybe even impacting the GDP, and impacting the lives of millions of people".
Gina says she's learned a lot along the way. Firstly: don't reject any ideas! Being creative is key, and you need to learn how to prioritize ideas based on the potential return on investment. Get ideas from everyone around you, and be open!
Launching Latitud
Gina started Latitud because she says there are some fundamental things that entrepreneurs don't have access to in Latin America. There are things that would-be entrepreneurs don't have access to knowing, or gaining knowledge about, and that really struck her in her work mentoring other founders.
"This is only obvious to me because I got to work with some of the top tech companies in the world and I got to live and breathe that!"
Many of the challenges that entrepreneurs are facing in Latin America and elsewhere in the world aren't obstacles in places like Silicon Valley in the United States, Gina explains.
"In developing countries, everything is harder," she says. Whether it's getting a document or starting a company, there are so many blockages in front of amazing, ambitious entrepreneurs.
"Latin America needs the solutions that they are coming up with," Gina says. And so Latitud is focused on making change at scale.
Latitud has several different components, focusing on building networks through education and community, solving pain points for startups with digital products, and making capital more accessible through angel investments.
The program also has a fellowship component with a competitive admissions process.
But you might be surprised by what Gina and her team are looking for in the fellows they take on.
For example, you don't have to already have a company, or even have your idea set in stone.
Instead, Gina says she looks for people with "deep expertise" in an area – such as a doctor who wants to build an app for the healthcare industry.
Latitud also looks for those with experience at a tech startup in a position of leadership, or "failed entrepreneurs" who have started their own companies in the past and learned hugely from that company's failure.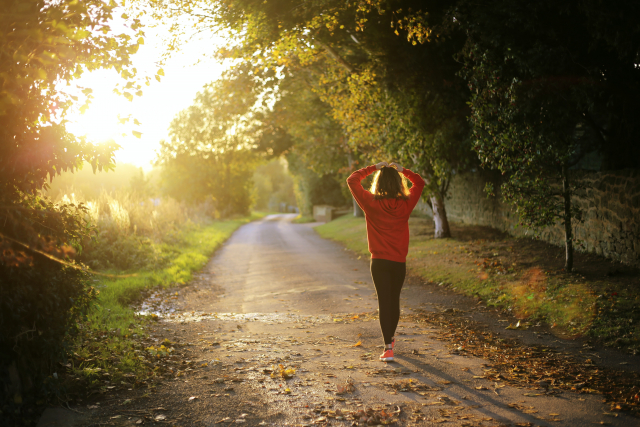 Overcoming Mental Health Struggles
Gina dropped out of her first university in the U.S. because of depression. She describes how she stopped going to class and stopped leaving her dorm room.
Getting out of depression was a process, she explains.
"In the short term, accepting help was really important," Gina says. "That's what you have to do when you can't help yourself."
There were also several things she learned as time went on about how to care for and prioritize her own mental health.
"Physical exercise really matters," Gina says. Keeping that up on a regular basis, even if you don't feel like it, can make a difference.
Gina herself says she gets up and exercises for 20 minutes every day, even when she doesn't want to. "20 minutes is not a lot. I'm not going to go run a marathon. But it's a habit. Get some fresh air and energy into your body."
Another piece of advice: "When I'm feeling my worst is when I need to dress my best."
On the days that you're at your lowest, get up and get ready for the day. "I need to get up and put on makeup and do my hair. You really don't want to do that, but you have to because you immediately feel better about yourself.
In addition to her daily exercise, Gina has a morning routine that helps her prioritize her mental health.
"Every morning I write a little list of things I'm thankful for, and things I did to take care of myself in the last 24 hours."
Gina's top piece of advice for people struggling with depression or mental health is to take it one day at a time.
"When things look like they aren't going to get better, it's just because you're in that moment and you can't see beyond it. But it will get better. And you just have to get yourself through that moment.
"I'm really proud of myself for getting out of depression, and being where I am today," Gina says.
If you or a loved one is struggling with mental health, you can seek professional help through some of the resources laid out here by the CDC.
Photos:
Untitled

, by

Emiliano Bar

on Unsplash.