Students and recent graduates tend to spend a lot of time trying to decide which career they should follow. It's not just a question of which jobs you may qualify for based on your degree or your experience. Instead, finding the right career – a career you'll hopefully want to pursue and grow in for many years – involves identifying your skills and passions, and thinking about your long-term goals. In fact, many happy and successful professionals don't work in a field related to their degree or their first job at all. But while landing your dream job sounds great, figuring out how to find the right career can be challenging.
It's not uncommon for professionals in all fields to decide that they aren't in the right career. In fact, it's usually easier to identify the wrong career than the right one. This sometimes requires working in a few different roles to narrow down your options. Most professionals change jobs or industries, at least slightly, at some point in their careers, so don't worry if you haven't identified your sweet spot yet.
Regardless of where you are in your academic or professional pursuits, at some point you'll likely find yourself wondering how to find the right career. It's a task that can seem daunting, with endless options and opportunities to choose from.
Here's the good news: You don't have to find the right career immediately. Every professional opportunity you pursue will set you further on the path towards the right career for you, as you learn more about yourself as a professional and develop more skills. It's also important to keep in mind that the "right" career might change over time. Don't get so focused on finding the perfect fit that you don't notice when other great opportunities come along!
The path towards the right career looks different for everyone. Experts in the same industry will likely tell you very different stories about how they came to find the right career. But that doesn't mean you shouldn't start narrowing down careers early.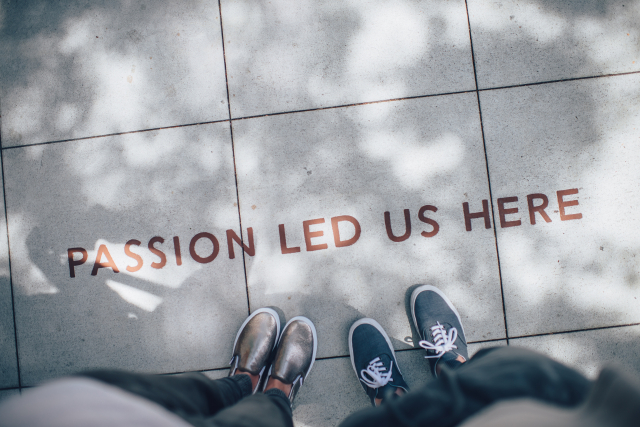 Whether you're trying to decide which degree to pursue in university, are coming up on graduation, or are hoping to make a career switch, these are the key considerations in finding the right career:
Think about your passions and motivations
No matter which industry you pursue, the "right" career should keep you happy, motivated, and inspired. Of course, not every day of every job will be perfect, but thinking about your passions and motivations early on can help you find a job you'll want to stick with for a while. Think about activities you really enjoy doing outside of school and work, as well as subjects that really interest you in your studies. What would you spend your time doing if you didn't have to work? What gets you out of bed in the morning? Where do you put in the most effort? Don't hold back when making a list of your passions. Remember – your love of travel, your interest in bitcoin, and your desire to help others can all translate into hundreds of different real-world roles.
Identify your top skills
Making a list of your top skills is just as important as identifying your passions. Think about what comes naturally to you – Writing? Math? Staying organized? Leading a team? You might find these skills on the sports field, in the classroom, or elsewhere in your life. However, most of them will translate into excellent workplace skills as well. There's a good chance you enjoy using your top skills, and that a great career for you would involve utilizing them every day. Identifying the transferable skills you bring to the table is an excellent place to start if you're not sure which career is right for you.
Find a mentor
In the professional world, mentorship comes in all shapes and sizes. When it comes to finding the right career path, you don't need to find an "official" or "formal" mentor. Start by identifying professionals who work in fields you think you may be interested in. Alternatively, identify people in your life who are extremely happy and fulfilled in their jobs. Ask these mentor-figures about their path to finding the right career, and get any advice they may have about finding your dream job. Of course, these mentors don't necessarily need to be working in the exact fields you're interested in. They can also give valuable advice about how to discover your skills, how to apply your passions in the workplace, and how to find your niche. Who knows, they may even be great references later down the line when you're applying for a job or program!
Do an internship
An internship is perhaps the best way to identify the right career for yourself. Whether you pursue several short-term placements in various offices and industries, apply for an international internship, or complete a virtual internship, nothing beats hands-on experience. If you can, start looking for internships and volunteer opportunities early in your academic career. This will give you lots of time to experiment in different areas of the professional world. Trying a variety of roles will help you decide where you think you'd be a good fit. Keep in mind that you don't necessarily need to have any experience to do an internship. Don't let an empty CV hold you back!
There are endless opportunities for students and professionals at all stages of their careers, so even if you have no experience, an internship could still be a great fit. Another benefit of doing an internship is building a professional network of references and mentors. These connections can offer invaluable advice and guide you towards your chosen career!
Discover our leading online internship program here.
Photos: