Today, Jaime Bermudez is the President of the Lazard Investment Bank in Colombia. But he has a long and impressive career in the worlds of communications and politics, having served as the Minister of Foreign Affairs in Colombia, and the Colombian ambassador to Argentina.
He sat down with Paul and Johanna on a recent episode of The Intern Group's podcast How to be the difference. He shared more about his exciting career and advice for young professionals in the 21st century.
Jaime has a truly unique background: he's interested in philosophy, political science, and even European History, which he once planned to study. He has worked in both the political world and the corporate world. He has authored two books, is on the board of international organizations and has promoted companies focusing on e-learning and digital content creation, among other things.
Jaime studied law at the Universidad Los Andes in Colombia before traveling to the United Kingdom where he completed a Ph.D. in political science at Oxford University. While at Oxford, Jaime specialized in public opinion, mass media, and communications. He launched his career as a communications advisor for a political candidate who was eventually elected president in Colombia.
That unique entry into the working world was both challenging and exciting, and was a huge opportunity both personally and professionally, Jaime explained.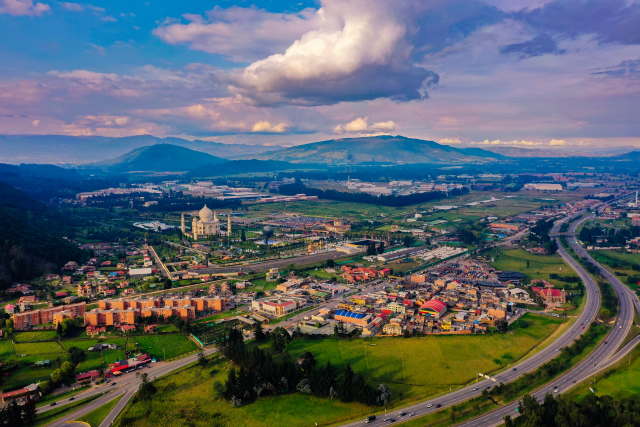 Working in the corporate world v. politics
Jaime has extensive experience in both the corporate world and in the top tier of South America's political scene. He has some great insight into the similarities, and the differences, between the two career paths.
"They are very different worlds in many aspects, but at the same time we are all humans, so we are the same," Jaime explained.
The capabilities and resources for getting things done are different, as are the risks, time frames, and goals, he said.
"When you're a politician, your decisions normally take a toll on millions of people -the impact is huge," he explained. Whereas if you're working for a specific company, the impact is different and often smaller.
Jaime said that while governmental roles often seem to have the widest reach, he believes there are many ways to make an impact (either negative or positive) outside of government.
In fact, what he's doing now is precisely that in the private sector!
"There are many social issues that need to be solved," Jaime said. "And from the private sector and private institutions, sometimes you could actually have a stronger impact in certain aspects."
"There are many ways in which you can actually contribute to society, not only coming from the public sector."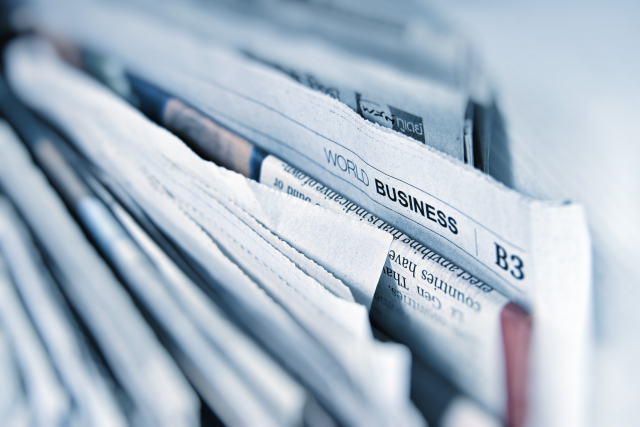 Skills for success in the 21st century
When asked about the top skills he thinks can help you be successful in the 21st century, Jaime pointed to the evolving definition of success, and the changing priorities of each generation to explain why answering that question is difficult.
"It seems to me that success nowadays is different than twenty years back," he said.
Success several decades ago, for an older generation, was primarily economic, Jaime explained. In that time, success was measured by having good employment and a good salary, maybe working with a big corporation, he said.
"I don't think that's the case any longer," he said. What we're seeing in the young generations like millennials and Gen Z, is something different.
"It seems to me that they really care about others more than we used to," he explained. "They really care about the environment more than we used to, they don't care about big corporations. Maybe they are more inclined to entrepreneurship."
Jaime pointed to Blackrock CEO Larry Fink's annual letter in which he predicted that the next "unicorns," (startups worth at least $1 billion,) will be related to sustainability.
"That's interesting because it's also what we see in younger generations," Jaime explained.
Rather than individual skills for success, Jaime believes we should focus on wisdom.
"I think we need to defend wisdom instead of specialization," he said.
"Yes, we need specialists everywhere. There's no way you can build a plane if you aren't a specialist," he explained.
But he believes that for humans to be more human and to live better, they need perspective. And, he explained, that comes from having the chance to compare.
This is one of the principles around which Jaime has built both his life and career. He studied law but was interested in history. He pursued another degree in political science but read widely about philosophy. He's on the board of international organizations but is also a student and an author.
Jaime advocates a balanced way of life and way of thinking:
"I tend to believe that it's very important that engineers read literature. Those lawyers do sports and love poetry. And entrepreneurs should also learn about how big companies work."
Taking these different approaches to different situations is important, Jaime said, because that's how life is.
"Reality is not specialized," he said.
Advice on the importance of internships
Jaime also shared some insights on the importance of internships with Johanna and Paul.
Learning isn't just about formal channels, he explained. The key component of human success, whatever you personally define success to be, is to understand how others behave, and how they think in certain environments, he said. Understanding social behavior is incredibly important, no matter the career path you choose to follow.
"Internships are a very good way to learn more in practice."
"If you're part of a community like a high school or a community college or a traditional college, life is very different from the reality beyond that," Jaime pointed out. Interests are different, interactions, structures, and retribution are all different.
"So internships are a very good way to learn more about what the real world within certain institutions is really like. And that's a very efficient way to learn."
And while internships may help you to become a specialist, Jaime said they also help you develop the ability to understand those around you.
That emotional intelligence is absolutely key for leaders, Jaime said. "It means they understand how others behave, and which are the buttons that actually make people move."
Photos:
Untitled

, by

Camilo Ayala

on Unsplash.