As we head into Spring, more people than ever are beginning to think about finding an internship. In 2022, internships look a little different than they have in prior years. Because of the impact of the Covid-19 pandemic, virtual summer internships are more widely available, and several new types of professional placements have emerged.
As this article from Forbes points out, remote internships are on the rise and make up a much higher proportion of available placements than even just a few years ago.
If you're looking for the best remote internships for 2022, it can be challenging to decide where to start, and which type of internship to pursue. The opportunities are truly endless for competitive and driven applicants, no matter your background or professional path. And of course, with the rise of remote internships, professional experience is more attainable than ever.
While in-office internships are more traditional and have, in the past, been the most common type of placement, there are huge benefits to remote internships. First of all, a virtual placement allows interns to experience an industry, company, or even a new business culture, without making a physical move or career change.
Flexibility is absolutely key, and it's that, above all, that sets remote internships apart. Interns can gain highly valuable work experience from anywhere on the planet, from their parents' home to a beach, to a cafe in a foreign country. If travel is a priority for you, then the best remote internships for 2022 are likely those that have flexible hours or are with a company outside your home country.
Remote internships are also an excellent chance to build valuable connections and prime your CV for a future career in remote work or as a digital nomad.
Programs like those The Intern Group offers are an excellent way to find the best remote internships for 2022 based on your professional profile and career goals.
We have over 10,000 satisfied alumni worldwide, who have completed both remote and in-person internships. If accepted to one of our competitive remote programs, we'll use your academic background, prior experiences, and professional goals to build a profile and place you with one of our many partner organizations.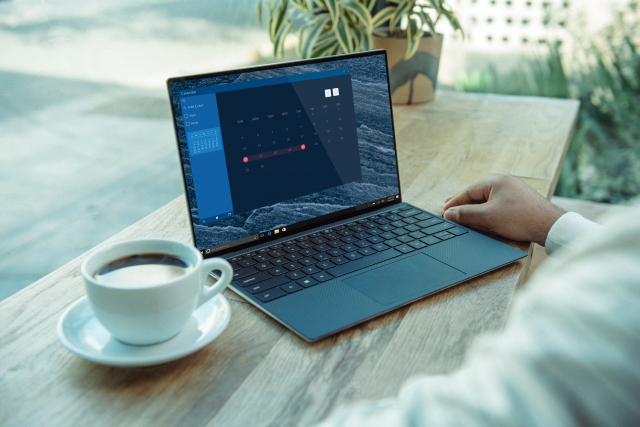 What are remote internships?
The benefits of hands-on professional experience are undeniable. Whether it's a summer job or a high-profile internship, gaining experience in the working world is the best way to develop skills that will push you forward in your career.
Today, internships in particular are extremely valuable for students and young professionals alike. No matter which career field you're pursuing or which stage of your studies you're in, professional experience is essential. Interns develop transferable skills, learn about an industry, and build portfolios and professional connections.
Remote internships offer all of those things but have the added benefit of flexibility.
Now, while some industries do lean towards in-person work, virtual placements are available for an incredibly wide range of career fields, and many companies worldwide are continuing to hire remote workers across all positions.
Of course, part of the reason remote internships are possible today is thanks to technology. Interns can onboard remotely, have virtual coffee chats, and interact seamlessly with their direct manager, teammates, and other interns.
Top Types of Remote Internships
There are several kinds of remote internships that students and professionals can consider for 2022. Which type is best will depend on your current situation as well as your interests, and above all, your goals for the placement.
If your top priority is making connections at a particular company, for example, KPMG, then your best bet may be to apply directly to their program. Many companies do now offer virtual or flexible placements, as a result of the Covid-19 pandemic.
On the other hand, if your goal is to build a diverse network, to make a career pivot, or learn a new language, your top options are likely to look a little different.
Of course, no matter your preference, you may still have lingering questions about remote internships. We've got you covered! Check out our articles like Are Remote Internships Legit? And our Remote Internship FAQs to learn more.
Here, we'll break down the most popular types of remote internships for 2022, and talk a little bit about who would be a good fit for them.
Company-Specific Internships
As we mentioned, there are certain scenarios in which applying for a remote internship directly with an organization might be your best bet. In particular, if you already know exactly what field or niche you're looking to enter, and already have a bit of professional experience in that industry.
Many of today's most prominent and successful companies are renowned for their fellowships and internships, and many have made those programs more accessible by allowing remote applicants.
For the most part, when you're applying directly to a larger organization, you can expect them to have a well-established program. That being said, it's important to ask questions during the interview process about their onboarding requirements, how they maintain company culture in a remote setting, and what you could expect out of a remote placement on one of their teams.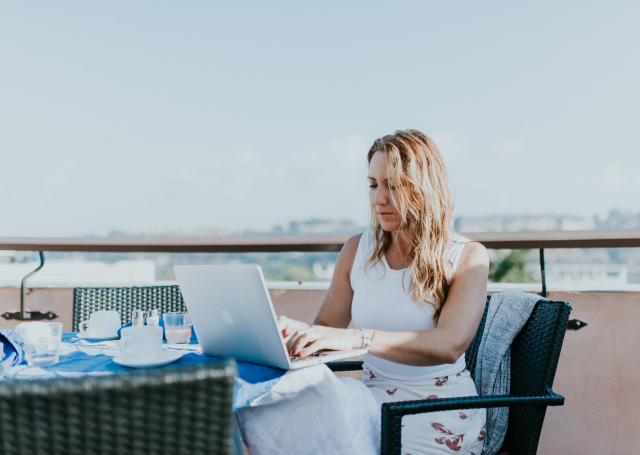 Digital Nomad Internships
If you want professional experience in your chosen field, but see yourself one day being a global nomad, or even if you just want to live like a local during your internship, then the best remote internships for 2022 for you may be through our Digital Nomad Program.
The digital nomad lifestyle is growing in popularity, and today there are millions of digital nomads around the globe. It's not hard to see why this way of working appeals to so many professionals from every background. They have the flexibility to travel and experience the world in a long-term way, while maintaining a stable income.
Digital nomads also get to live like locals in some of the world's most exciting cities, which is an entirely different experience than being a student or a tourist. Interns on our digital nomad program get both the immense flexibility of the nomadic lifestyle, with the support of our expert local teams.
If accepted to the program, you'll be placed with one of our partner companies to complete a fully-remote global internship. The placements are flexible in hours and duration, but you'll complete them from one of the top cities for digital nomads, for example, Bangkok or Medellin, Colombia.
What sets this program apart is the support – interns live together in a digital nomad cohort, which enables them to quickly make friends from around the world. Accommodation is provided as part of the program, and our teams help out with visas and travel.
Check out our digital nomad program on YouTube, and read more about becoming a digital nomad.
Fully Virtual Internship Programs
Now, you don't have to be in an office or exploring the world during an internship to gain incredible professional experience, enhance your resume, and build up a network.
For those who want complete flexibility with where they work, and in fact may even want to work from the comfort of their home, a fully remote program may be the way to go.
Through our partnerships with thousands of leading organizations around the globe, we are able to offer fully virtual internships in all career fields, from marketing and social media to translation and business.
Our Remote Internship Program offers a truly unprecedented level of flexibility. Interns accepted to the program can choose a placement that fits their schedule and needs, ranging from 10 hours of remote internship work per week, up to full-time. Interns also have the option to select the duration of their placement, from one month all the way up to six months!
The best part about this program is that competitive candidates can build the best remote internship for their individual needs. From career field to schedule and everything in between, it's a unique, customized experience.
If you think a fully remote placement might be the best option for you, hear what alumni of our program have to say about their experiences: Check out our alumni success stories.
You can also get all of your questions here: All You Need to Know About Remote Internships.
Still, have questions about the best remote internships for 2022 for your professional profile? Apply now for one of our remote programs and schedule a call with an admissions advisor to get advice and guidance.
Photos:
Untitled

by XPS on Unsplash.

Working in the Streets of Cuba

, by Persnickety Prints on Unsplash.