Digital nomadism has always been an alluring and attractive way of life for many people. Because of the Covid-19 pandemic, that lifestyle has come into reach for a much wider demographic, and the number of digital nomads around the world is at an all-time high. For those who want maximum freedom and flexibility, and who love to travel and explore new cultures, there can be no better way to work.
If you want to work as a digital nomad, you're in luck! For a wide variety of reasons, now is an excellent time to launch a nomadic career. First of all, companies big and small across all sectors are embracing remote work. That means it's easier than ever before to find a fully virtual, stable full-time role in your field that can be done from anywhere in the world. However, full-time traditional jobs aren't the only way to work as a digital nomad in 2023. Freelance work is another excellent option that is also on the rise, and there are over a billion freelancers in the world today.
Other digital nomads start their own businesses and work for themselves, serving clients from cafes in Europe, beaches in Mexico, and everywhere in between. Entrepreneurship is increasingly common, with over 15% of adults in the United States alone identifying as entrepreneurs, according to recent data. And that's not the only good news for entrepreneurs looking to work as digital nomads. Research shows that global funding for startups is also on the rise, growing by $8 billion in January 2021.
That being said, if you're wondering about the best ways to work as a digital nomad, landing a full-time remote job, launching a freelance career, or starting your own company may seem daunting. For many people, that's not the most efficient way to get a foot in the door of then nomad life. Instead, many students and professionals of all ages and in all fields choose to start with a virtual internship, or even an internship geared specifically to the nomadic lifestyle, like the Digital Nomad Internship Program offered by The Intern Group.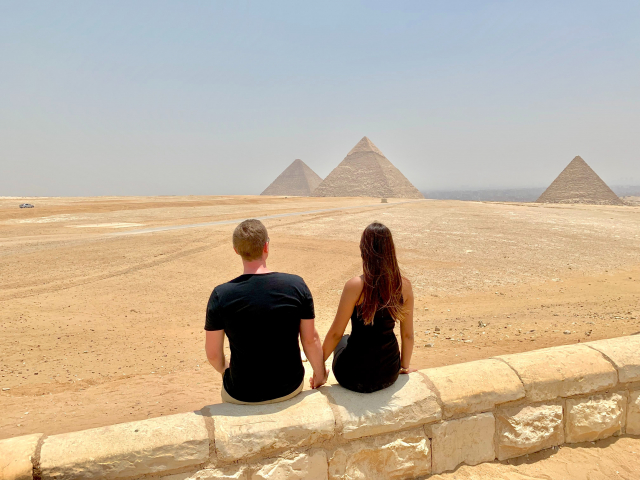 What to know about digital nomads
Today, there are millions of digital nomads around the world. In fact, there are over 15 million digital nomads in the United States alone! That number has more than tripled in recent years, and it continues to rise. In fact, Pieter Levels, founder of the digital nomad community NomadList, predicts that by the year 2035, there will be one billion digital nomads around the world. Levels, who is an expert when it comes to the digital nomad lifestyle, explains that things like fast, affordable internet, cheap air travel, and the fact that many people are getting married and settling down later in life all indicate a rapid rise in nomadship.
The majority of digital nomads (around 66%) are remote employees in what you might consider a "traditional" job. In general, that means they work a standard number of hours full-time for a single company, which may also provide them insurance and other benefits.
Before the Covid-19 pandemic, most digital nomads were independent workers, like freelancers or independent contractors. But data from MBO Partners shows that there are now over 10 million digital nomads in the United States with traditional job setups and only around 5 million independent workers.
Of course, the digital nomad lifestyle is extremely appealing, no matter where in the world you're from. Digital nomads can work from just about anywhere that there's a stable internet connection. That might mean a ski lodge in the Swiss Alps or a beach in Barcelona. NomadList reports that nomads tend to stay in one location for between three and six months. They usually don't stay in one place for more than nine months, moving around frequently and living in around four cities per year.
The dynamic nature of the digital nomad lifestyle means that there are a few important characteristics nomads tend to have. If you're wondering if you have what it takes to be a digital nomad, think about whether you love adventure, whether you stay calm under pressure and in challenging situations, and how you deal with adversity. Remember – the nomadic life is inherently about change.
Benefits of the digital nomad lifestyle
The benefits of working as a digital nomad are many and varied. Of course, there's the flexibility and general freedom that comes with this lifestyle. And if you like to travel internationally, there's really no better alternative. But there are other benefits that you might not initially think of when deciding whether this lifestyle is right for you. And some of those benefits stem from the challenges digital nomads face.
For example, digital nomads often live for extended periods of time in countries where they don't necessarily speak the language fluently or at all. Because of that, becoming a digital nomad is an excellent opportunity to learn a new language! And of course, foreign language abilities are extremely valuable in just about every career field, meaning your new language skills may help you land even more work as a digital nomad later down the line.
Nomads also often travel independently, which could be isolating or lonely at times. On the other hand, traveling alone or with a very small group gives you a huge amount of flexibility that you can't find on a commercial tour group. Nomads tend to develop stronger self-confidence, learn to make friends wherever they go, and build a truly global community, in part because of the independent nature of their lifestyle.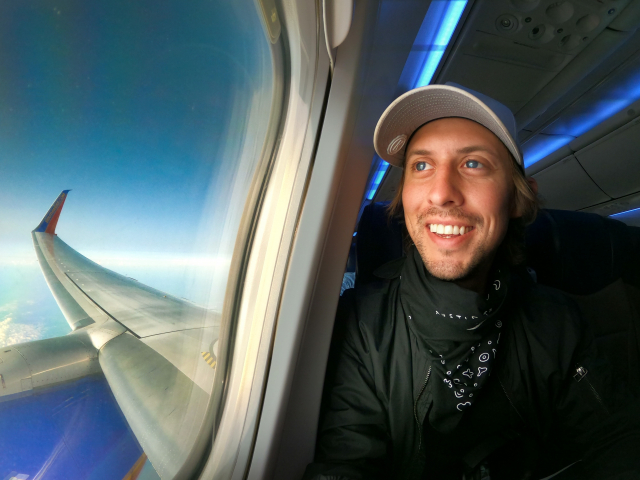 How to find work as a digital nomad
Now, as we discussed earlier, the best way to work as a digital nomad looks different from person to person. It may depend on your career field, financial situation, travel experience, and of course, prior work experience. For well-established remote workers, transitioning to a digital nomad lifestyle may only involve selling some furniture, picking a destination, and booking a one-way ticket.
However, most workers today aren't yet fully established in a remote career. And, learning to navigate the digital nomad lifestyle is often challenging. Everything from ironing out visa requirements to nailing down a place to live and work needs to be ironed out in advance in order to make sure there aren't any interruptions in your work as you move from place to place.
There are several digital nomad communities and programs that established digital nomads can join to make the lifestyle easier. These types of programs tend to be longer-term and have a set travel schedule that's planned for the group in advance. If you aren't sure where you want to travel and are worried about making friends and dealing with visas, these programs may be a good option for you. However, it's important to keep in mind that these types of programs can be costly, and are usually much more expensive than traveling on your own. And of course, you need to have a remote job in hand before registering.
If you don't yet have a remote job or remote work experience, pivoting in that direction, no matter your career field, can be a daunting task. Of course, being on the move internationally while getting up to speed in a new job is certainly a challenge. Like with any career, an internship can be an excellent way to gain experience as a digital nomad. And That's why The Intern Group launched a Digital Nomad Internship Program. We've been placing interns of all backgrounds in international internships for many years, and have thousands of alumni around the world. The Digital Nomad Internship Program utilizes our immense network of partner companies in over twenty career fields, as well as our local teams on the ground around the world, to offer remote internships to interns based in digital nomad hubs.
Interns are matched with one of our partner organizations for a virtual placement. These placements are extremely customizable and can be either part-time (between ten and 30 hours a week) or full-time. This program is designed to provide the digital nomad lifestyle with our expert support. That means that while conducting their remote placements, interns live in one or more of our digital nomad destinations, including London, Dublin, and Madrid. We provide support on everything from visa assistance to airport pickup, as well as accommodation (digital nomad interns live together in a community,) cultural immersion, and even success coaching.
View our Digital Nomad Program
When you think about digital nomads, you probably envision software engineers and graphic designers working from a cabana on the beach. And, in part, you'd be right! Computer science and design fields are among the most popular careers for digital nomads. But that's largely because they can easily be done outside of an office, and rely heavily on technology. That means that in today's world, most jobs can be fitted to the digital nomad lifestyle. If you're considering a digital nomad career, or want to do a digital nomad internship but aren't sure whether your career is compatible, check out our list of career fields, and consider scheduling a consultation with one of our admissions officers.
Learn more about the different remote internships offered by The Intern Group and apply today!
Photos:
Untitled

, by

Mike Swigunski

on Unsplash.

Untitled

, by

Austin Distel

on Unsplash.