There's never been any question that internship experience strengthens your professional profile and gives you a boost when it's time to find a full-time job. It's common knowledge that recent graduates with internship experience get hired at a higher rate, and more quickly than those without internship experience.
At the same time, global perspective and international exposure are sure to push your profile to the top of any candidate pool, especially if you have foreign language skills.
Global internships sit at the intersection of essential hands-on experience, and invaluable global exposure, making them a surefire way to grow personally and professionally, in preparation for a competitive and successful career in any field.
Types of Global Internships
Global experience is becoming more accessible and affordable every year. Today, there are global internship opportunities to fit any lifestyle, availability, interest, and budget. Are you itching to experience office culture in Shanghai? There's a global internship for that. Want to test out digital nomad living in Thailand? There's a global internship for that too! Need a placement that lets you work flexible hours while you attend school or raise a family? There's a global internship for that as well.
Here, we break down a few of the top types of global internships, as well as the benefits of each:
Global Internship Program
Traditional, in-office global placements are an excellent way to gain comprehensive, professional experience, combined with the personal growth that comes from living abroad. Interns get to experience office culture as well as cultural immersion in one of today's top cities, like London, New York, or Tokyo.
These types of internships, because they require in-person presence in an office or lab, are available in nearly any career field you can think of. Whether you're pursuing a degree in biology or want to launch a career in international politics, a placement with a global organization is the perfect way to prepare for a successful career. The Intern Group's global internship program places candidates with some of the most prestigious organizations in the world, with programs ranging from one to six months.
This program includes everything from visa assistance and accommodation, to alumni success coaching and on-the-ground local support. We place diverse interns from a wide range of backgrounds in destinations on every continent.
Learn more about these placements and apply now!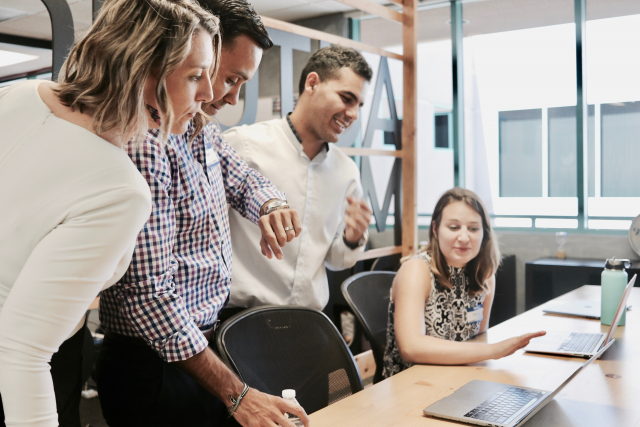 Remote Internship Program
Fully remote placements used to be few and far between. Prior to the Covid-19 pandemic, it was very challenging to get a remote internship in your own home country, let alone a virtual placement with a company based internationally. Today, things are very different. The rise of remote work is helping to bridge the gap of opportunity that exists between people of different backgrounds when it comes to internships and to international experience.
No matter your current situation, you can gain global exposure by interning remotely with a foreign company, that too according to your own schedule. You no longer have to deal with complicated visa applications or flights. Instead, you can intern from anywhere in the world with a stable internet connection. Whether that's your living room or a cafe on the beach, it's entirely up to you.
Our virtual internships are easily customizable based on your current situation and preferences. If accepted to the program, you can choose to take on an internship ranging between 10 to 40 hours a week, with customizable durations. Read more about our remote internships, and get all of your questions answered about interning remotely, including how to determine whether a remote internship opportunity is legitimate.
Digital Nomad Program
The digital nomad lifestyle is incredibly popular today and the number of digital nomads is on the rise. It's not hard to see what makes this lifestyle so appealing. Digital nomads, also called global nomads or location independent workers, travel the world while working remotely, often from hotels, coworking spaces, or coffee shops. While many digital nomads work for themselves or are contract and freelance workers, the rise in remote work flexibility has led many full-time employees to check out this lifestyle as well.
Digital nomad internships are the perfect way to test out this unique experience. Interns live like locals in destinations like Bangkok, Medellin, or Tokyo. With the support of a local team on the ground, they experience the best each destination has to offer, from food and art to history and culture. Interns also live together and can work from their accommodations or anywhere else in the city with a stable internet connection.
Find out more about our digital nomad internships, and decide whether this type of international experience is right for you.
Independent Traveler Program
For those who want even more independence than the digital nomad program, The Intern Group offers another type of global internship: independent traveler placements. This program is perfect for the student or young professional who knows where they want to build their career, and the type of industry they want to pursue.
This is essentially our accelerator program – if you're already independent, we'll help you land the internship you need, and ensure you build the skills, background, and network required for your long-term global career goals. We place independent travelers in destinations including Barcelona, Boston, California, Chile, Edinburgh, Sydney, Paris, Mexico City, and Toronto.
Top Benefits of Global Internships
Global internships have endless benefits and are unique, valuable placements that can be taken on at any point in your academic or professional career. No matter your career field or your long-term professional plans, international experience will set you apart. In some cases, these types of experiences are more applicable to your future career than your existing degree. And of course, most organizations care more about a candidate's professional experience than which university they attended or which country their passport is from.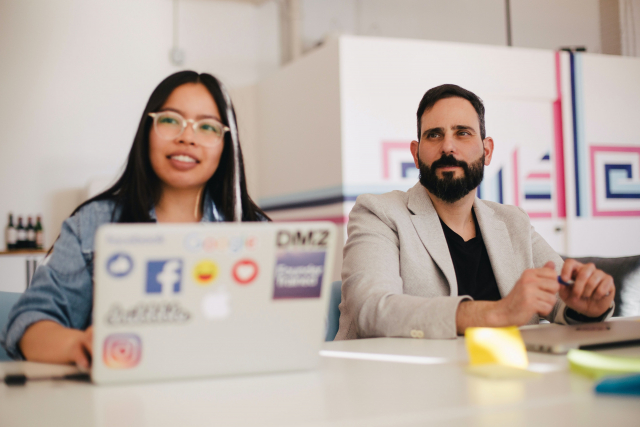 It's hard to quantify all of the benefits of global internships, but let's break down a few of the top advantages:
Language Practice
It shouldn't come as a surprise that doing an internship abroad or interning with an international company often offers the opportunity to learn and/or master a language other than your native tongue. But it may surprise you to know how impactful such an experience can be for your overall career. The demand for bilingual employees is on the rise, especially in industries with a high degree of human interaction. Some of the most in-demand languages include Chinese, Spanish, and Arabic, also, employees who speak more than one language earn up to 20% more than their monolingual counterparts. A global internship is the perfect way to apply existing language skills in a professional setting or to begin learning a foreign language for business.
Network Building
Networking is absolutely essential for those who want to build a career that takes them to the top. While some universities and programs organize networking events, and nearly everyone uses the networking platform LinkedIn, many students and young professionals don't recognize the true importance of building a network. The data speaks for itself: According to Linkedin, 70% of people were hired at a company where they already had a connection. That same survey showed that almost 80% of today's professionals say networking is important to their success. Those benefits only increase as your network grows in scope and diversity. No matter your career field, finding support and mentorship both in your home country and abroad is incredibly valuable.
International Experience
International experience is an excellent way to boost your career, no matter which field you're in. From the perspective of potential employers, candidates with international experience stand out from the crowd for several reasons. These candidates tend to have better communication skills and are open to new ideas and ways of thinking. If you have international experience on your resume, you're likely to get along well in a professional setting with people from different backgrounds and represent your employer well abroad. International experience also indicates you're adaptable and have great problem-solving skills. A global internship is a great way to get your foot in the door for prominent international jobs and to grow both personally and professionally.
Preparation for Tomorrow's Global Economy
Globalization is on the rise. Companies, industries, and economies are expanding their global accessibility and reach. To succeed in the new global marketplace, it's important to have both remote work experience and global exposure. If you want to become a digital nomad or apply for a job at a multinational company, global experience is key. Not only does it look great on your profile, but it also allows you to ensure you've developed top-tier communication skills and to make professional connections in different parts of the world.
Many of today's top employers across industries are actively looking for candidates who have proven their ability to be successful in a remote or globalized environment. There's a good chance that in any job you take in the future, you'd be asked to collaborate with colleagues in a different country or time zone, or that you'd be part of a team with people from diverse backgrounds. If you can demonstrate your ability to thrive and grow in that type of workspace, you're likely to stand out as an excellent candidate!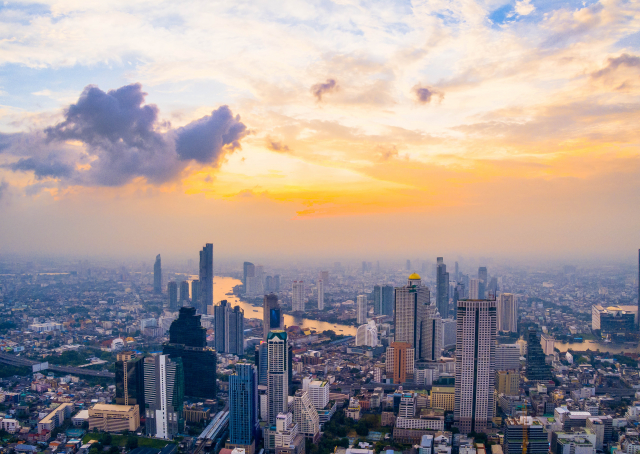 The 5 Best Destinations for Global Internships
With the rise of remote work, global interns can gain experience with foreign companies without actually traveling to those destinations. Of course, some interns choose to pursue in-person internships in an international office, or to try out the digital nomad lifestyle, living abroad while interning remotely. One of the most important aspects of a global internship is pushing yourself outside your comfort zone and trying something new. From that perspective, just about any destination or global company presents an excellent opportunity. That being said, here are a few of our most popular destinations:
Bangkok, Thailand
Thailand is a top destination for travelers of all ages and backgrounds, showing rapid growth as a business destination. The capital city of Bangkok, is one of the world's top hubs for digital nomads and other young professionals. It's also one of the most popular destinations for internships in Asia.
This bustling, vibrant city is known for its incredible street food and excellent public transit. Bangkok is also extremely affordable compared to many other major cities. Inexpensive food and lodging are part of what makes it so attractive to global nomads and international interns alike. The city is also a unique, colorful blend of ancient culture and history, as well as the modernity of a global business capital.
Find out more about our programs in Bangkok!
London, England
If you're looking for internships in Europe, look no further. London is an international business hub, and one of Europe's most exciting and international capital cities. Its incredible diversity makes it home to some of the most talented professionals in every field, from all four corners of the world. If you're looking for networking opportunities and access to top global companies, it's hard to top London.
The English capital boasts a robust economic status, according to European standards, and global standards. It's home to companies such as Barclays, Unilever, and AstraZeneca, just to name a few. No matter your chosen career field, there are opportunities for you to take the next professional steps in London. But it's not just the business scene that makes London a great destination for a global internship. It's also known for its cuisine, fashion, art, and nightlife. And of course, we'd be remiss not to mention London's world-famous architecture, including the Shard, the Millennium Bridge, and St. Paul's Cathedral,
Think London might be the best destination for you? Read more and apply here to our London programs, either remote or in-person.
New York City, USA
If there's a single city in the world that stands out on a resume, it's New York. The Big Apple is one of the most popular destinations globally, and with good reason. It's the capital for finance, and home to Wall Street, Goldman Sachs, and Morgan Stanley. It's also a hub for business, with companies like Verizon and Pfizer basing their headquarters there. No matter what you're interested in, New York's got something for you. Politics? NYC is home to the United Nations. Fashion? Keep an eye out for Vogue, Tiffany & Co., and Louis Vuitton. Sports? NYC is home to Nike, and of course, the New York Yankees.
Needless to say, the networking opportunities in New York can't be beaten. Internships in the United States are of course extremely competitive for that very reason – the connections you can make last a lifetime. But there are other reasons to head to NYC for your internship. The city is incredibly international, has world-class museums, food, music, and theater. Known as "the city that never sleeps," and it truly lives up to that name. If you're looking for a busy, on-the-move city with lots of opportunities, NYC might be your ideal destination. Find out more here.
Medellin, Colombia
If you're looking to practice Spanish in a professional setting, or want to gain experience in one of today's best emerging economies, head to Medellin, Colombia, known as "the city of eternal spring." As the nickname suggests, Medellin boasts incredible weather year-round, making it easy to take advantage of all the city has to offer. As an added bonus, Colombian culture is known for being incredibly welcoming and friendly, which is the perfect environment for global interns looking to experience a new destination.
Medellin is one of South America's premier entrepreneurship hubs and is home to some of the region's most exciting startups and founders. The city's economy is booming, and investment from many parts of the world is flooding into various sectors. If you want to experience the world of venture capitalism and startups, you couldn't choose a better destination.
In addition to the business opportunities, Medellin is also an excellent home base for those who want to travel around Colombia and Latin America. If you've always dreamed of checking out Colombia's Caribbean beaches or the coffee triangle, hiking through jungles, or exploring art and culture capitals like Cartagena, Medellin may be the perfect place for your global internship.
Tokyo, Japan
If you're looking to launch your career with an internship in a world-class city, Tokyo is an incredible option. Of course, it's the political capital of one of the world's largest economies. Tokyo is a hub for finance and business, as well as fashion, engineering and law, just to name a few. Japan is considered one of the most important global economies and is only beaten in size by the United States of America.
The country is uniquely situated as a major exporter and also a major trade player. Japanese business culture is unique and can seem complex to those outside it, which is why internship experience in Tokyo is so valuable. Hands-on experience with a Japanese company provides a unique understanding of the business culture, and that experience will come in handy for companies looking to do business in Japan (of which there are many!)

Living in Tokyo as an intern is also the very best way to learn or master your Japanese language skills. Knowing Japanese will set you apart from the crowd, no matter your chosen industry. And, understanding the language is another great way to get to know the culture of this extremely vibrant destination. Tokyo itself is an incredibly modern city, with some of the world's most high-tech transportation systems and skyscrapers. It also boasts world-class food, a thriving tech retail scene, and fascinating history.
Learn more about our programs in Japan, and consider applying for an internship in Tokyo.
How to Find a Global Internship
Finding a global internship may seem daunting. There's undoubtedly a lot to consider. Do you want to travel? What types of visas would you need? Where would you stay? Which destination would you choose? Do you want to intern remotely, or experience office-life abroad? If you know you want to get some international professional experience but are feeling a little overwhelmed, don't worry.
There are several different ways to find an international internship, and as we mentioned above, there are many different kinds of internships. If you're a student, a good place to start might be your university's career department. Many institutions have dedicated offices to help students find professional experience, and they may even have partnerships with specific companies.
If you're looking to intern remotely, you can find internships on websites such as LinkedIn and Indeed. In many cases, you'll be able to intern for an international company from your own country. That being said, it's important to vet remote internships you find online to ensure you avoid any scams.
Aspiring global interns can also apply directly to the offices of companies abroad, but this can be a challenging route unless you have a connection at that company, or already have permission to work in the country where they're located.
Internship programs like those offered by The Intern Group are an excellent option, as accepted interns receive placements, visa assistance, career coaching, and other important elements that contribute to a holistic international experience.
Learn more about the different global internships The Intern Group offers.
Photos:
Untitled

, by

Campaign Creators

on Unsplash.

Untitled

, by

Jason Goodman

on Unsplash.

Another last scene of the day,

by

Waranont (Joe)

on Unsplash.